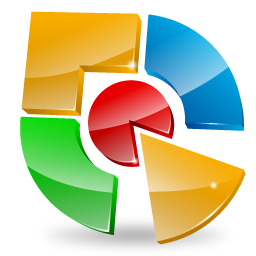 HitmanPro is a second opinion scanner, designed to rescue your computer from malware (viruses, trojans, rootkits, etc.) that have infected your computer despite all the security measures you have taken (such as anti-virus software, firewalls, etc.). HitmanPro is designed to work alongside existing security programs without any conflicts. It scans the computer quickly (less than 5 minutes) and does not slow down the computer.
You can download HitmanPro from the below link:
Double-click on the file named "HitmanPro.exe" (for 32-bit versions of Windows) or "HitmanPro_x64.exe" (for 64-bit versions of Windows).

Click on the "Next" button, to install HitmanPro on your computer.

HitmanPro will now begin to scan your computer for malware.

When it has finished it will display a list of all the malware that the program found as shown in the image below. Click on the "Next" button, to remove malware.

Click on the "Activate free license" button to begin the free 30 days trial, and remove all the malicious files from your computer.

---