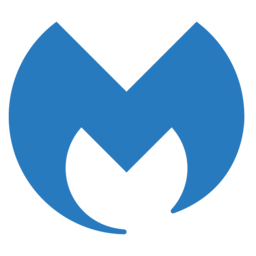 Malwarebytes Free
takes out malware, adware, spyware, and other threats before they can infect your machine and ruin your day.
Malwarebytes Premium detects and removes viruses, ransomware, and other malware in real-time with advanced anti-malware technology. Catches dangerous threats automatically, so you're protected without having to even think about it.
---
STEP 1
Get Malwarebytes from Google Play.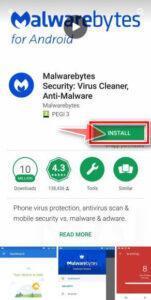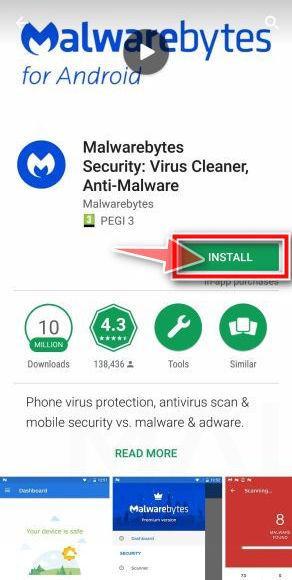 STEP 2
Install Malwarebytes on your phone.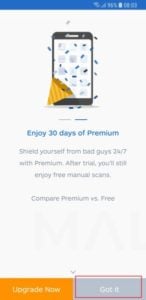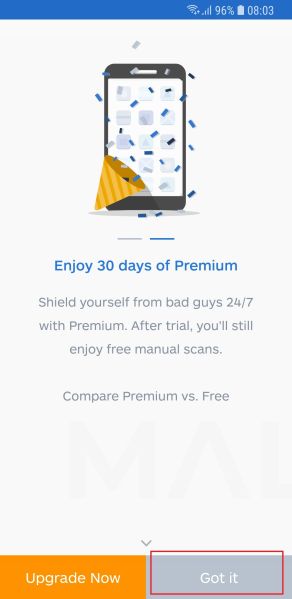 STEP 3
Scan your phone with Malwarebytes.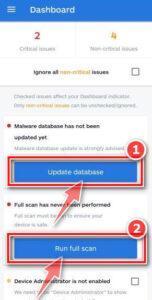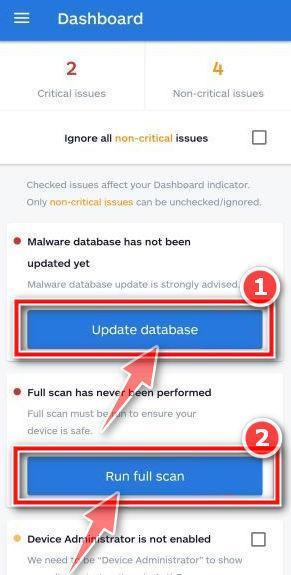 About Malwarebytes for Android
Malwarebytes for Android is a top-tier cybersecurity solution designed to safeguard Android devices against a variety of digital threats. Recognizing the unique vulnerabilities that mobile users face, Malwarebytes offers a suite of features to effectively combat malware, adware, and potentially unwanted programs (PUPs), while maintaining a user-friendly experience.
Malwarebytes for Android is available in two main configurations: Malwarebytes Free for Android and Malwarebytes Premium for Android.
Malwarebytes Free for Android
This version is aimed at users seeking basic but effective security measures for their Android devices. Key features include:
Quick Scan: Swiftly scans apps and files for any malicious software or code.
Malware Removal: Removes any identified threats, restoring the device to a safer state.
Privacy Audit: Reviews and reports on permissions granted to installed apps.
User-Friendly Interface: Easy to navigate and use, ideal for users of all tech levels.
Note: Malwarebytes Free for Android is designed for on-demand scans and does not include real-time protection.
Malwarebytes Premium for Android
For those who desire a comprehensive and real-time protective layer, Malwarebytes Premium for Android is the go-to option. This version expands upon the Free version's capabilities, offering:
Real-Time Protection: Constantly scans and monitors device activities to preemptively catch threats.
Scheduled Scans: Users can set scan schedules for automated, periodic security checks.
Ransomware Protection: Provides an extra layer of defense against ransomware attacks.
24/7 Customer Support: Get prompt support and guidance from experts whenever needed.
Reasons to Consider Malwarebytes for Android
Optimized for Android: Specifically built for the Android ecosystem, ensuring seamless operation and minimal impact on device performance.
Advanced Detection: Utilizes sophisticated scanning algorithms to identify new and evolving threats.
User Accessibility: With an intuitive user interface, it is easy to operate for users without technical know-how.
For a secure, efficient, and accessible mobile experience, Malwarebytes for Android stands as a formidable cybersecurity solution.