Level 84
Thread author
Verified
Helper
Top poster
Content Creator
Malware Hunter
Well-known
Monitors with high refresh rates are able to depict fast-paced action more smoothly than standard 60 Hz monitors. Today's screens can

go as high as 360 Hz,

but BOE, a Chinese electronics company, is working on increasing speeds to 500 Hz. And it has the prototype to prove it.

Today's PC monitors typically use a thin film transistor (TFT) array made with amorphous silicon, the same type of non-crystalline material found in products like solar cells. According to a report spotted by

Tom's Hardware

and

Wccftech

from a Chinese publication on

Sina.com

, BOE, whose business includes making display panels for smartphones and tablets for the likes of LG and Apple, has been working on making it more efficient to replace the silicon TFT active layer with an oxide TFT one, allowing the company to make a monitor prototype that can refresh 1920×1080 pixels 500 times per second.

"Oxide semiconductor display technology has the advantages of high mobility, low off-state current, simple process technology, and large size, which can meet the dual needs of future product quality improvement and energy consumption reduction and has become an inevitable trend in technology and market development," the Sina.com report reads, based on a Chinese-to-English translation by Google.

The display panel maker is reportedly able to use oxide TFT LCDs to fight bright spots, increase panel reliability, and reduce power consumption by as much as 15 percent. However, Sina.com's report pointed to various types of displays BOE is working on, including a 13.3-inch 4K one, so it's unclear if all these features carry over to the 500 Hz prototype.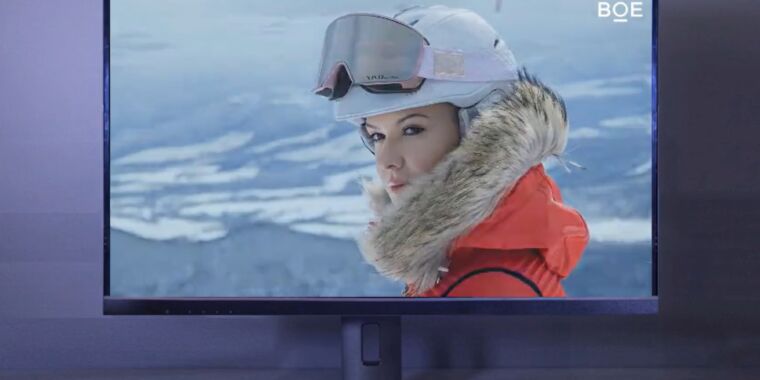 Chinese panel maker claims to surpass 360 Hz with enhanced thin film transistor tech.

arstechnica.com