Level 62
Thread author
Verified
Helper
Top poster
Content Creator
Well-known
Do you own a product that customers have flagged as dangerous?
The AmazonBasics items below have received three or more reviews describing potential dangers — with customers using terms such as "dangerous," "fire hazard" or "unsafe." Some items have very similar, or even identical, product names, so if you think you have purchased one of these products, check your order history to compare the identification numbers. While many are still for sale, several have been pulled from Amazon's site, now taking customers to dead URLs, and others are currently unavailable for purchase or new versions have been introduced.
Batteries

Other

Surge protectors

Charging cords and accessories

Office appliances and electronics

Kitchen appliances
Read the full story here at CNN: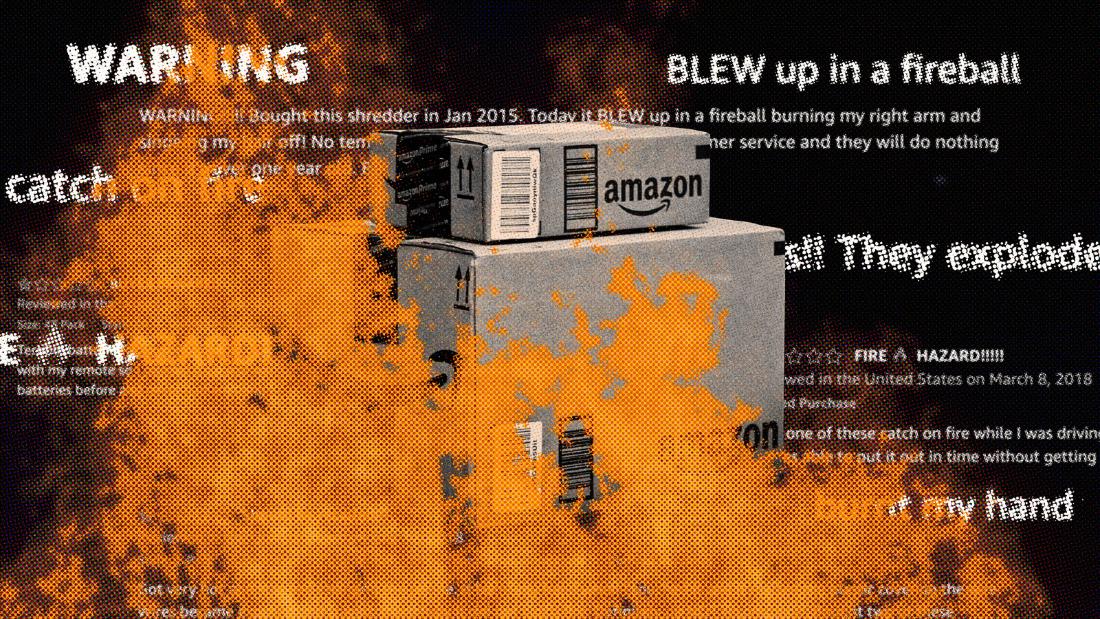 When firefighters arrived at Austin Parra's home on January 12, 2017, they could see smoke and the charred remnants of an office chair outside.

edition.cnn.com
Last edited by a moderator: