Let's compare AVG Free Antivirus to Avast 2019 -- without skipping corners!
Compare -
Discuss - Avast Free Antivirus in 2019 [Let's Compare 2017 vs 2019]
System Environment:
Running Windows 8.1 Pro 32-bit under Hyper-V

Available with 2GB RAM and 80 GB Storage
Default and Customisation Installation
Google Chrome is selected by default. Users must manually opt-out to avoid.
Recommended protection suggests all 8 components, compared to 13 in Avast.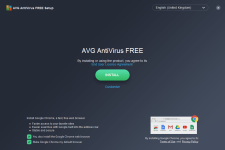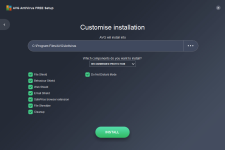 Install Completion & Mobile protection
Get a Google Play Store link for AVG Anti-Virus for Android sent to your device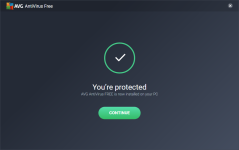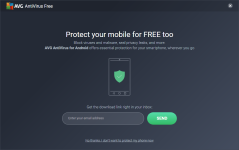 AVG Main UI
Basic and Full protection features are clear on the UI
AVG Free is Basic protection.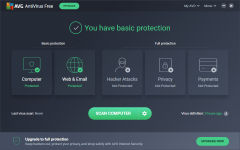 Scanning Your Computer
During the scan, users can click Next to review all checks (browser extensions, viruses and malware, performance issues)
A Red Warning appears when attempting to click on Skip (AKA Ignore)
Resolve will offer up AVG PC TuneUp for 2 Years & additional software can be added as well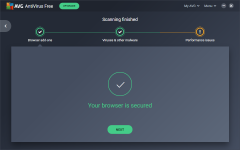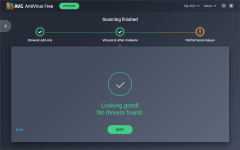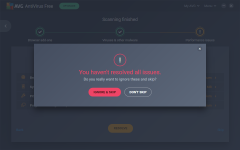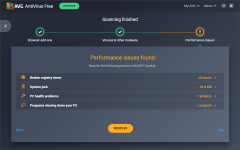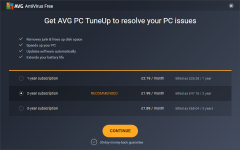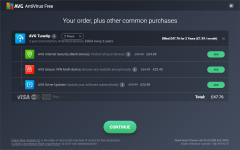 Finish or Scan Your Online Privacy?
An offer to sell AVG Secure VPN for 2 Years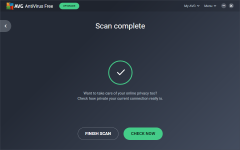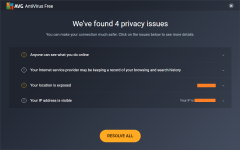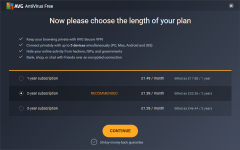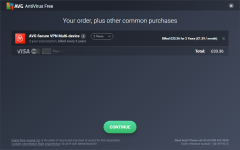 Upgrade from AVG Free Antivirus?
A pop-up windows shows a table of the advantages of upgrading to AVG Internet Security, at a discounted price.
Don't want to Buy Now? Get 2 Months of AVG Internet Security for Free with a 0.00 Credit Card charge.
Warning: You will be charged if you do not cancel in time!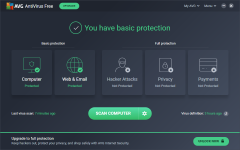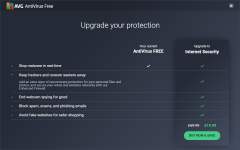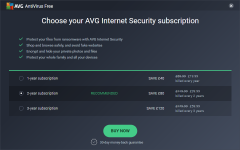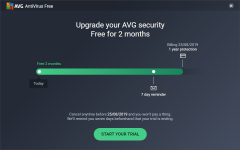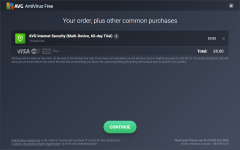 BASIC PROTECTION
Computer - File Shield and Behaviour Shield
Web & Email - Web Shield and Email Shield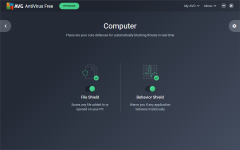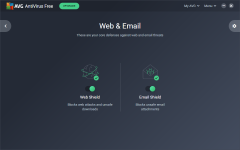 FULL PROTECTION
Hacker Attacks - Enhanced Firewall and Ransomware Protection
Privacy - Webcam Protection and Sensitive Data Shield
Payments - Anti-Spam and Fake Website Shield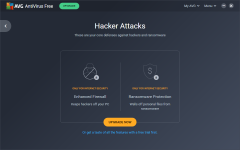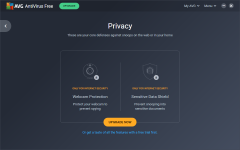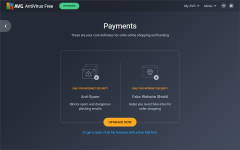 MENU SETTINGS
Personal Privacy (Sharing Data for Analytics and 3rd parties)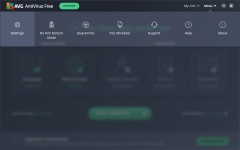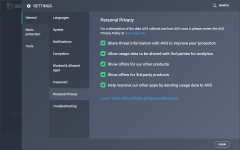 MY AVG
My Subscription
Even More from AVG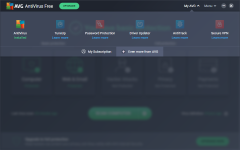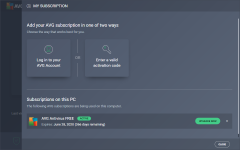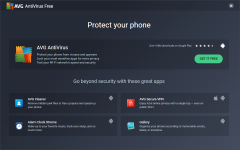 AVG TuneUp - Learn More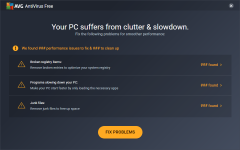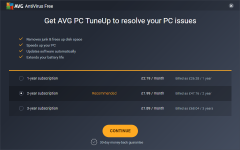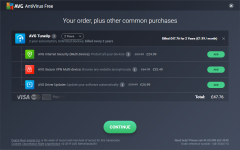 Password Protection - Learn More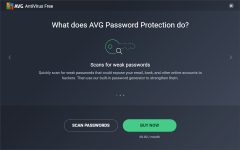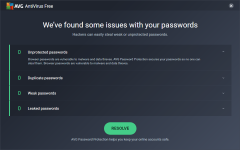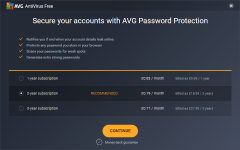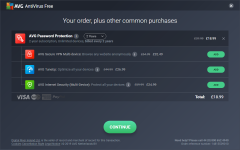 Driver Updater - Learn More & Install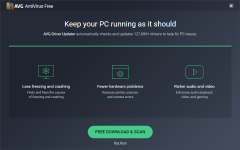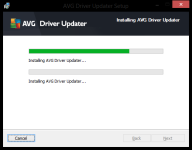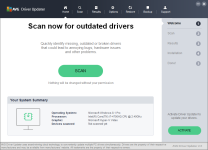 AntiTrack - Learn More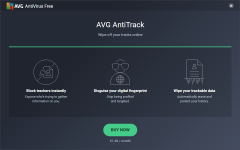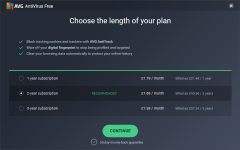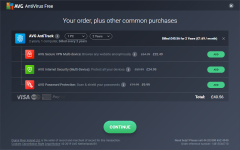 Secure VPN - Learn More & Install
Runs installer automatically - No terms or agreement terms are shown
User Access Control approval required for installation completion (by Windows)
VPN deactivated = "This network is Unsecure"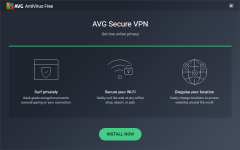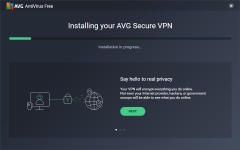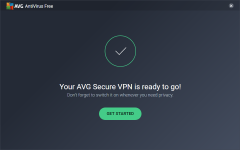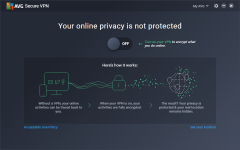 ACTIVATING Secure VPN Trial
No signup or card details required for 7-day trial version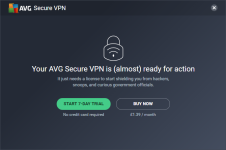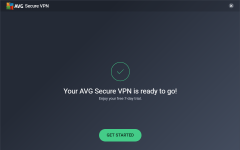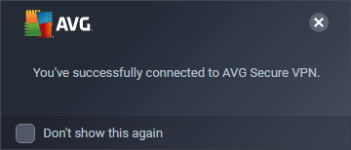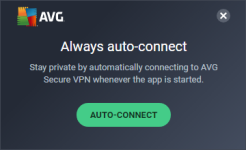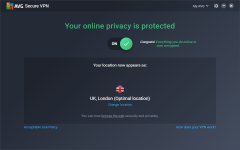 SETTINGS for AVG Secure VPN
General
Network Security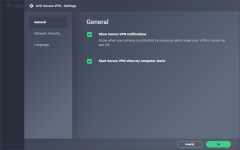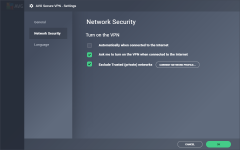 ABOUT VERSION 19.6.x (UI v1.0.x)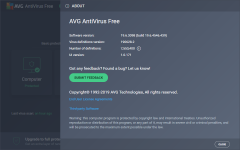 Last edited: