Hello Dear Readers.
In January 2020 the CheckLab.pl organization prepared a list of popular solutions to protect home computers and work stations of micro, medium, and large enterprises. Among the tested solutions there are 8 specialized top-class products for end customers, and also 2 solutions for companies — Comodo Advanced Endpoint Protection and Webroot Business Endpoint Protection.
In the January comparison, the CheckLab employees would like to draw the attention to:
(1) Differences in blocking threats that arise from the protection mechanisms implemented in a tested security solution.

(2) The effectiveness of signatureless protection is shown as the Level 3 in charts, and in the table.
Recent results you can find at:
Recent results
Full report:
Differences in software for PC protection in CheckLab.pl tests (January 2020)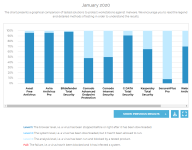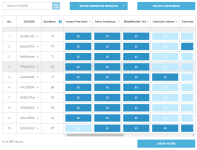 You probably wonder why we publish sample details? Published checksums of malicious software have a beneficial influence on transparency of the tests, and build trust to the testing organization.
This year at our website CheckLab.pl/en we want to add visualize the sample behavior in the system - dynamic correlation of events based on Sysmon tool. We want to be transparent much as possible.
We have several other development plans also, but we will describe it in a separate article.