Moderator
Thread author
Verified
Staff Member
Malware Hunter
Well-known
Much is known about how the federal government leverages location data by serving warrants to major tech companies like Google or Facebook to investigate crime in America. However, much less is known about how location data influences state and local law enforcement investigations. It turns out that's because many local police agencies intentionally avoid mentioning the under-the-radar tech they use—sometimes without warrants—to monitor private citizens.

As one Maryland-based sergeant

wrote in a department email

, touting the benefit of "no court paperwork" before purchasing the software, "The success lies in the secrecy." This week, an

investigation from the Electronic Frontier Foundation

and

Associated Press

—supported by the Pulitzer Center for Crisis Reporting—has made public what could be considered local police's best-kept secret. Their reporting revealed the potentially extreme extent of data surveillance of

ordinary people being tracked

and made vulnerable just for moving about small-town America.
Reports showed how police in nearly two dozen agencies—one record shows the total figure could possibly be up to 60—use Google Maps-like tech called

Fog Reveal

. Licensed by Fog Data Science, Fog Reveal gives state and local police power to surveil what the company's

marketing materials claimed in 2019

amounts to "

hundreds of billions of records from 250 million mobile devices.

"
"Fog does not require police officers to obtain a warrant or other court order before acquiring this location data."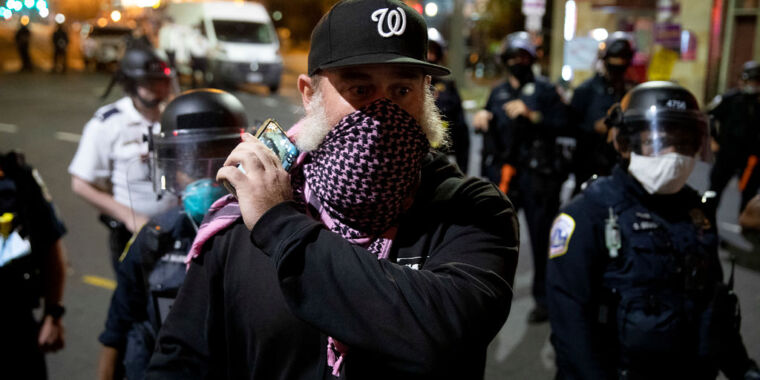 Fog Reveal is "almost invisible" when attempting to search for it online.

arstechnica.com