Level 61
Thread author
Verified
Top poster
Content Creator
List of current issues

Desktop Right Click Personalize and Display Settings don't work in Windows 11
Steps taken, but have been unsuccessful?

Taken below steps
Ok, last night I farked myself up. I disabled KIS and WiseVector and downloaded a cracked software.
During the download process WiseVector prompted with warning messages that malware were detected and actions taken to quarantine them. I then re-enabled KIS and did a scan and true enough KIS picked them up, and I resolved them.
After that, on the desktop, I right click Personalize and Display Settings and they don't work. A blue screen 'PowerShell' appears very quickly for a split second and then it's off. The other items on the context menu work as usual.
I followed the instructions below for Win 10 but it doesn't work
I can successfully run Personalize and Display Settings from the PC Settings submenu. However, when I Right Click desktop, Personalize and Display Settings show up in the little menu, but do not work. I get a very brief CMD screen, then nothing. I have tr

www.tenforums.com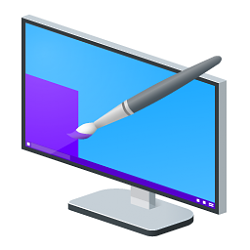 How to Add or Remove Personalize Desktop Context Menu in Windows 10

www.tenforums.com
I also ran sfc /scannow and DISM. They reported problems as fixed.
Any help short of reinstalling Winodws 11? Thanks
Last edited: