Level 85
Thread author
Verified
Honorary Member
Top Poster
Content Creator
Malware Hunter
Well-known
Security researchers have disclosed as many as 40 different vulnerabilities associated with an opportunistic encryption mechanism in mail clients and servers that could open the door to targeted man-in-the-middle (MitM) attacks, permitting an intruder to forge mailbox content and steal credentials.

The now-patched flaws, identified in various STARTTLS implementations, were

detailed

by a group of researchers Damian Poddebniak, Fabian Ising, Hanno Böck, and Sebastian Schinzel at the 30th USENIX Security Symposium. In an Internet-wide scan conducted during the study, 320,000 email servers were found vulnerable to what's called a command injection attack.

Some of the popular clients affected by the bugs include

Apple Mail, Gmail, Mozilla Thunderbird, Claws Mail, Mutt, Evolution, Exim, Mail.ru, Samsung Email, Yandex, and KMail

. The attacks require that the malicious party can tamper connections established between an email client and the email server of a provider and has login credentials for their own account on the same server.

STARTTLS refers to a form of

opportunistic TLS

that enables email communication protocols such as SMTP, POP3, and IMAP to be transitioned or upgraded from a plain text connection to an encrypted connection instead of having to use a separate port for encrypted communication.

"Upgrading connections via STARTTLS is fragile and vulnerable to a number of security vulnerabilities and attacks," the researchers

noted

, allowing a meddler-in-the-middle to inject plaintext commands that a "server would be interpret as if they were part of the encrypted connection," thereby enabling the adversary to steal credentials with the SMTP and IMAP protocols.

"Email clients must authenticate themselves with a username and password before submitting a new email or accessing existing emails. For these connections, the transition to TLS via STARTTLS must be strictly enforced because a downgrade would reveal the username and password and give an attacker full access to the email account," the researchers added.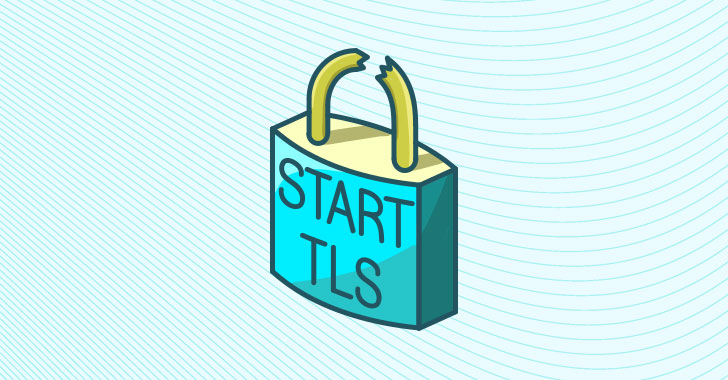 Researchers Discover Dozens of STARTTLS Encryption Related Bugs Affecting Several Popular Email Clients and Services.

thehackernews.com