Level 43
Thread author
Verified
Top poster
Well-known
ESET Nod 32/Internet Security/Smart Security
​
1. Open ESET. Go to Setup -> Advanced setup -> HIPS -> In the HIPS SETTINGS sections click on the "Edit" button on the right side of Rules. On the new window, click on Add to create a new HIPS rule.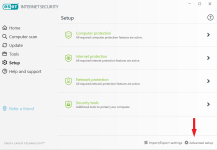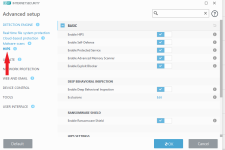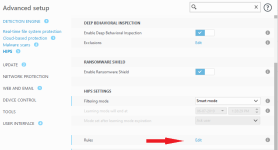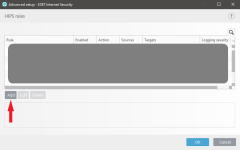 2. Now, put any name you wish in the Rule name section. For Action select "Ask", in Operation affecting toggle "Files". Choose a Logging severity if you want to record logs and click Next. Instead of "Ask" you can also choose "Block" if you wish to simply block all kinds of modification of the folder. In that case toggle "Notify user" below to receive notification.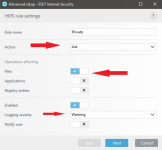 3. Then select All applications -> Next -> All file operations -> Next.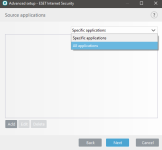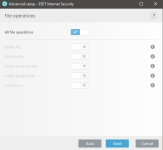 4. Click on Add, here you have to specify the folder you wish to protect. You can manually type/paste the location or click on the three dots on the right to browse the folder. It is a must to put backward slash and * after the folder name. Eg: E:\Private\*
Only selecting the folder would protect the folder itself only, not the contents inside. Here, * refers to all the contents inside the folder. You can add as many folders as you want. Now click, OK -> Finish -> OK -> OK.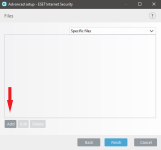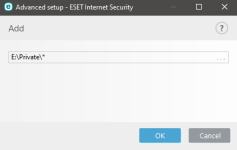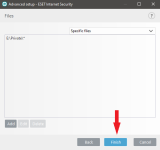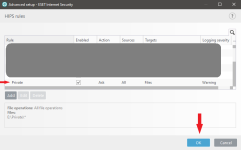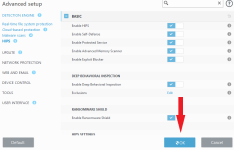 5. Now if you or any program tries to create, delete, modify any item in that folder, ESET is going ask for your permission to decide. You can either Allow, Deny or select "Remember until application quits" before clicking Allow or Deny.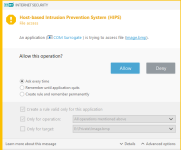 Enjoy