Administrator
Thread author
Verified
Staff Member
Well-known
... a handful of viewers watching the Ignite Keynote yesterday

noticed

an updated version of the Windows UI that was shown in a brief cutaway, which had a floating taskbar along the bottom, system icons in the top right, a floating search box in the top middle, and the weather in the top left.

My inbox has since been filled with people asking if I know anything about this design. Is it just a wishful concept by an eager intern or a miscommunication between product and design teams?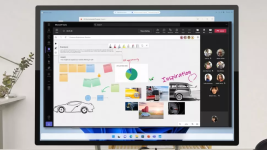 Image credit: Microsoft
The brief look at the UI mockup during Ignite is very low quality, so I've recreated it to give you a better idea as to what it's supposed to look like: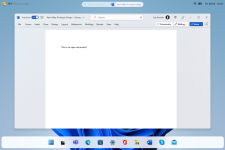 Image credit: Windows Central
Source:
Microsoft accidentally revealed a UI design prototype for the next version of Windows at Ignite 2022