Level 83
Thread author
Verified
Helper
Top poster
Content Creator
Malware Hunter
Well-known
Latest v7.10 (Released on Aug-31-2021)

Added reporting of Secure Boot support capability.
Added monitoring of IOD (IO Die) hotspot and average temperature on AMD Zen2 and later CPUs.
Fixed monitoring of some MSI X570S series mainboards.
Added reporting of CPPC order for AMD Renoir and later APUs.
Improved Tj,max reporting on some AMD Zen CPUs.
Changed high temperature warning limit from Tj,max-10 to Tj,max-5 ºC.
Improved rounding of DDR4/DDR5 nCK parameters.
Added support of Aquacomputer Leakshield.
Enhanced sensor monitoring on NZXT N7 Z590.
Improved support of AMD Navi23.
Enhanced sensor monitoring on ASUS ProArt X570-CREATOR.
Fixed monitoring of some GIGABYTE X570S series mainboards.
Improved DDR5 SPD readout.
Added monitoring of Average Active Core Count for AMD Ryzen 2xxx and later series.
Updated EVGA ICX3 monitoring on GPUs with new firmware.
Improved support of some future AMD CPU generations.
Added preliminary support of some future AMD GPUs.
Added monitoring of static PL1/PL2 power limits.
Added option to write sensor log directly to disk.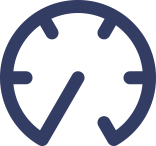 Upcoming cahnges and version history of HWiNFO 32/64. Latest version, Upcoming changes and Full version history.
www.hwinfo.com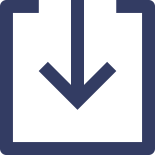 Start to analyze your hardware right now! HWiNFO has available as an Installer and Portable version for Windows (32/64-bit) and Portable version for DOS.
www.hwinfo.com