Level 83
Thread author
Verified
Helper
Top poster
Content Creator
Malware Hunter
Well-known
Latest v7.14 (Released on Oct-29-2021)

Added initial support of Raptor Lake-S and Raptor Lake-P.
Changed layout of DDR5 DIMM sensors to one sensor per DIMM.
Added monitoring of several parameters for each DDR5 DIMM.
Fixed reporting of voltage offset set via V/F curve for Intel CPUs.
Added reporting of voltage/frequency curve setting for Intel CPUs.
Enhanced sensor monitoring on some ASRock Z690 series.
Added reporting of Hypervisor-protected Code Integrity (HVCI) setting.
Enhanced support of next-generation AMD APUs.
Added graph Auto Fit feature.
Minor fixes for Alder Lake support.
Fixed monitoring of Aquacomputer Quadro and Octo with new firmware.
Added reporting of AMX support in summary.
Improved monitoring of DDR5 PMIC parameters.
Enhanced sensor monitoring on EVGA X570 FTW and X570 DARK.
Enhanced sensor monitoring on EVGA Z690 CLASSIFIED and Z690 DARK KINGPIN.
Changed reporting of Memory Command Rate to not depend on Gear Mode.
Fixed swapped GPU Right/Ext fan on EVGA iCX with new firmware.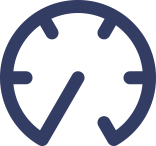 Upcoming cahnges and version history of HWiNFO 32/64. Latest version, Upcoming changes and Full version history.
www.hwinfo.com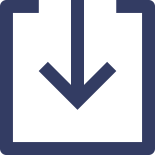 Start to analyze your hardware right now! HWiNFO has available as an Installer and Portable version for Windows (32/64-bit) and Portable version for DOS.
www.hwinfo.com