Any bug or problem with the version of 21.2.20.669 ??? System impact?
None, one of the best in performance. (That is not the last version of the application, the last one is 21.3...)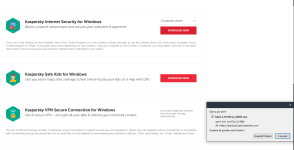 I have KIS at home and performing well.
In the office I have Kaspersky Endpoint and you can see, no impact in the system.