Moderator
Thread author
Verified
Staff Member
Malware Hunter
Well-known
More than 4,400 Internet-exposed servers are running versions of the Sophos Firewall that's vulnerable to a critical exploit that allows hackers to execute malicious code, a researcher has warned.

CVE-2022-3236 is a code-injection vulnerability allowing remote code execution in the User Portal and Webadmin of Sophos Firewalls. It carries a severity rating of 9.8 out of 10. When Sophos

disclosed the vulnerability

last September, the company warned it had been exploited in the wild as a zero-day. The security company urged customers to install a hotfix and, later on, a full-blown patch to prevent infection. According to

recently published research

, more than 4,400 servers running the Sophos firewall remain vulnerable. That accounts for about 6 percent of all Sophos firewalls, security firm VulnCheck said, citing figures from a search on Shodan.

"More than 99% of Internet-facing Sophos Firewalls haven't upgraded to versions containing the official fix for CVE-2022-3236," VulnCheck researcher Jacob Baines wrote. "But around 93% are running versions that are eligible for a hotfix, and the default behavior for the firewall is to automatically download and apply hotfixes (unless disabled by an administrator). It's likely that almost all servers eligible for a hotfix received one, although mistakes do happen. That still leaves more than 4,000 firewalls (or about 6% of Internet-facing Sophos Firewalls) running versions that didn't receive a hotfix and are therefore vulnerable." The researcher said he was able to create a working exploit for the vulnerability based on technical descriptions in

this advisory

from the Zero Day Initiative. The research's implicit warning: Should exploit code become public, there's no shortage of servers that could be infected.

Baines urged Sophos firewall users to ensure they're patched. He also advised users of vulnerable servers to check for two indicators of possible compromise. The first is the log file located at: /logs/csc.log, and the second is /log/validationError.log. When either contains the_discriminator field in a login request, there likely was an attempt, successful or otherwise, to exploit the vulnerability, he said.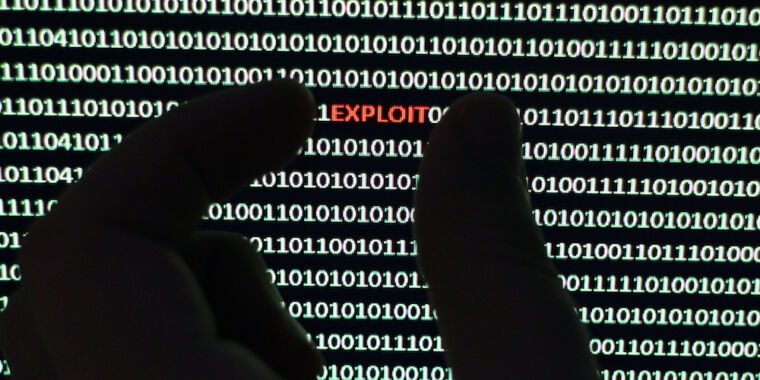 Exploiting vulnerability with 9.8 severity rating isn't particularly hard.

arstechnica.com