The popular browser extension Web of Trust is no longer available on the Firefox add-on repository or the Google Chrome Web Store.
Mozilla and Google have pulled the extension from their stores after a report aired on German national television that the company
was selling the browsing history of its users
.
The browser extension, designed to inform users about security or privacy issues on sites they visit, is currently not available for download.
Users who try to open the add-on site on Mozilla's Firefox add-ons site get a "we're sorry, but we can't find what you're looking for" error message currently.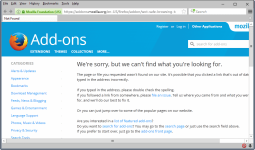 Google's Chrome Web Store merely states that "the requested URL was not found on this server".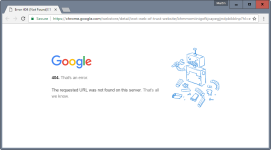 Information is scarce at this point as both Mozilla and Google have not openly released information about the removal.
The German newspaper
FAZ
managed to get a statement from Mozilla about the removal. According to the statement, Web of Trust was pulled because it violated add-on guidelines, and specifically transparency in regards to the add-on's collection of user data.
According to Web of Trust, which Faz got a statement from as well, this was caused by the company's latest privacy policy published on the company website not being made available on the Firefox add-on site.
If you check out the
privacy policy
on the Web of Trust website, you will notice that it collects the following information: IP address, geographic location, type of device, operating system and browser, date and time, browsing usage including visited web pages, clickstream date or web address accessed, browser identifier and user ID.
Users who have Web of Trust installed in the browser won't be affected by the pulling of the add-on.
Read more:
Mozilla and Google remove WOT extension from Store - gHacks Tech News