Level 68
Thread author
Verified
Honorary Member
Top Poster
Content Creator
Well-known
If your computers are still running Windows 8.1, a friendly reminder: the operating system (OS) officially has only 30 days to live before it reaches its end-of-support date.

Released on October 17, 2013,

Windows 8.1

was Microsoft's attempt to address user complaints with

Windows 8

, such as the lack of a Start button, a confusing user interface, and the inability to boot to the desktop. Windows 8.1 also introduced new enhancements, such as the ability to snap up to four apps on a single display, a new Bing-based unified search system, and deeper integration with SkyDrive (now OneDrive).

While the OS received more positive reception than Windows 8, it was still criticized for not addressing many of the latter's issues. To this day,

Windows 8.1 has a 2.54% desktop market share worldwide

.

On January 10, 2023, Microsoft will no longer provide Windows 8.1 with security patches, software updates, and technical support. If you continue using your PC past this date, it will keep on functioning as usual. However, any new vulnerabilities or security flaws discovered in Windows 8.1 will no longer be patched, leaving your PC at risk of malware, phishing, and other security threats. In fact,

many ransomware groups exploit unpatched vulnerabilities to infiltrate systems

.

You might also experience difficulties using some of your programs past Windows 8.1's end-of-support date. For instance,

Microsoft 365 apps will no longer work on the OS after January 10, 2023

. Microsoft will also

block the installation of Microsoft 365 on Windows 8.1 devices

. Even

Google Chrome will no longer receive updates once Windows 8.1 goes out of support

. While you can use other applications, their developers may discontinue support for Windows 8.1 anytime.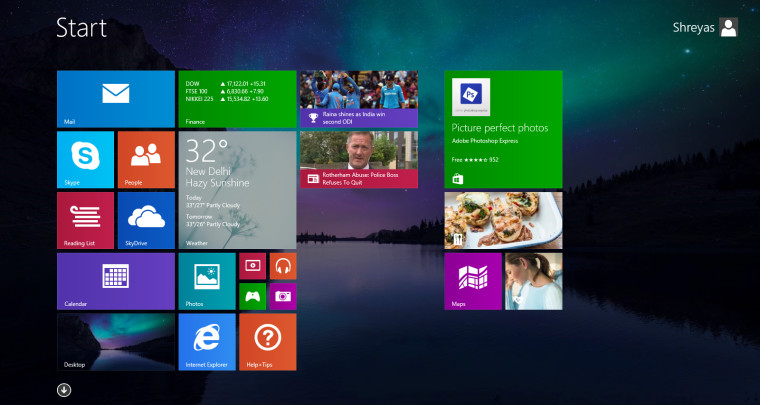 Are your PCs running Windows 8.1? You might want to consider upgrading them to a more modern OS like Windows 10 or 11 soon, as Windows 8.1 will reach its end-of-support date exactly a month from now.
www.neowin.net