Level 63
Thread author
Verified
Honorary Member
Top poster
Content Creator
Well-known
Introduction

Our Real-World Protection Test is currently one of the most comprehensive and complex tests available, using a relatively large number of test cases. Currently, we are running this test under updated Microsoft Windows 10 Pro 64 Bit with up-to-date third-party software (such as Adobe Flash, Adobe Acrobat Reader, Java, etc.). Due to this, finding in-the-field working exploits and running malware is much more challenging than e.g. under a non-up-to-date system with unpatched/vulnerable third-party applications.

This fact sheet is a short overview of the Real-World Protection Test results of February and March 2021. The detailed overall result consumer product reports (covering four months each) are released in June and December. Each of the overall result reports will also contain a false-alarm test and will contain the awards the products reached based on their overall scores during the respective four-month period.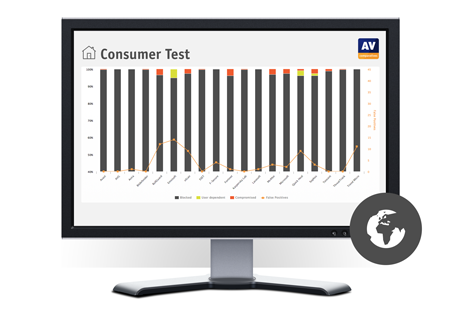 New Consumer Real-World Protection Test Results for Feb-Mar 2021 - Factsheet released!
www.av-comparatives.org