Level 15
Thread author
Verified
Top Poster
Well-known
Like most people that try to switch to Bing, Samsung is giving up on the idea after a few weeks. An

earlier report

from

The New York Times

said Samsung was considering dumping Google Search on its Android phones in favor of the ChatGPT-powered Bing search engine. A month later, a new report from

The Wall Street Journal

says that while Samsung "isn't permanently closing the door on Bing as a future option," it "won't be swapping out the default search engine on its smartphones from Google to Microsoft's Bing any time soon."

The report on Samsung's possible switch to Bing came during negotiations between Samsung and Google to re-up their search engine contract, and the idea could have just been a negotiating tactic. These deals usually aren't public, but Google pays big cash piles to Apple and Samsung to make Google Search the default option on their devices. Microsoft's Bing was the butt of jokes for years, but its sudden integration of the red-hot ChatGPT generative AI has suddenly made it interesting. The earlier NYT report detailed Google's "shock" and "panic" when Samsung floated the idea of switching to Bing. There's a good chance that Samsung landed better contract terms.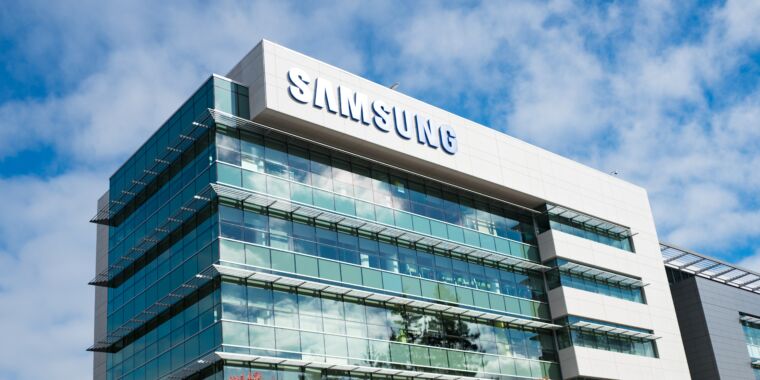 Samsung and Google's contract dispute comes to an end, as usual, in favor of Google.

arstechnica.com