Moderator
Thread author
Verified
Staff member
Malware Hunter
Well-known
Collaborative research between Advanced Intelligence (AdvIntel) and Eclypsium has discovered that the TrickBot malware now has functionality designed to inspect the UEFI/BIOS firmware of targeted systems. This new functionality, which we have dubbed "TrickBoot," makes use of readily available tools to check devices for well-known vulnerabilities that can allow attackers to read, write, or erase the UEFI/BIOS firmware of a device.

At the time of writing, our research uncovered TrickBot performing reconnaissance for firmware vulnerabilities. This activity sets the stage for TrickBot operators to perform more active measures such as the installation of firmware implants and backdoors or the destruction (bricking) of a targeted device. It is quite possible that threat actors are already exploiting these vulnerabilities against high-value targets. Similar

UEFI-focused threats

have gone years before they have been detected. Indeed, this is precisely their value to attackers.

This marks a significant step in the evolution of TrickBot. Firmware level threats carry unique strategic importance for attackers. By implanting malicious code in firmware, attackers can ensure their code is the first to run. Bootkits allow an attacker to control how the operating system is booted or even directly modify the OS to gain complete control over a system and subvert higher-layer security controls. UEFI level implants are powerful and stealthy. Since firmware is stored on the motherboard as opposed to the system drives, these threats can provide attackers with ongoing persistence even if a system is re-imaged or a hard drive is replaced. Equally impactful, if firmware is used to brick a device, the recovery scenarios are markedly different (and more difficult) than recovery from the traditional file-system encryption that a ransomware campaign like Ryuk, for example, would require. TrickBot has proven to be one of the most adaptable pieces of malware today, regularly incorporating new functionality to escalate privilege, spread to new devices, and maintain persistence on a host. The addition of UEFI functionality marks an important advance in this ongoing evolution by extending its focus beyond the operating system of the device to lower layers that are often not inspected by security products and researchers.
TRICKBOT BACKGROUND

​

TrickBot is a highly modular trojan that is particularly notable for its ability to gain administrator privileges, spread within a network, and deliver additional malware payloads. Originally identified in 2016, TrickBot was initially focused on stealing financial data and was considered a banking trojan. However, as the malware evolved, attackers quickly found that it was a valuable enabler in all types of malware campaigns. Notably, TrickBot has been widely observed working in conjunction with Emotet to deliver Ryuk ransomware.
More background here :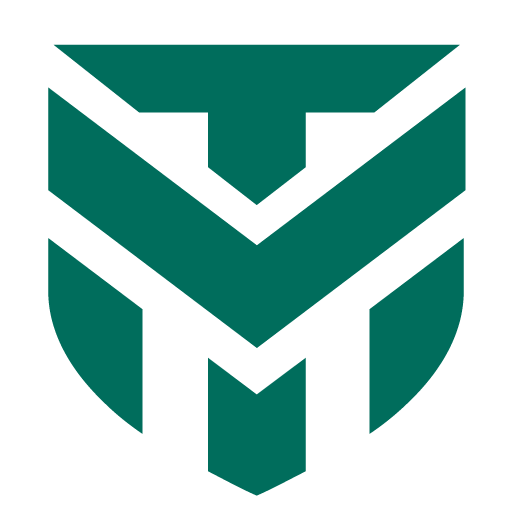 Quote : " There are so many different types of malware that keeping up with them is not an easy task. Not only knowing them all is difficult, but also not very relevant as long as your security software is doing its job well. More and more malware is being developed and most don't ever really...

malwaretips.com
The number of Active TrickBot infections globally, post TrickBot take-down attempts by cyber vendors and US Cyber Command, based on ISP geo.

Credit: AdvIntel
DISCOVERY OF NEW TRICKBOOT FUNCTIONALITY

​

As is often the case with new TrickBot modules, the name "PermaDll" or the original name as "user_platform_check.dll" caught the attention of Advanced Intelligence researchers during the October 2020 discovery of the new TrickBot attack chain. "Perma," sounding akin to "permanent," was intriguing enough on its own to want to understand this module's role in TrickBot's newest arsenal of loadable modules with the usual TrickBot export modules. Initial analysis pointed to the possibility there might be capabilities related to understanding whether a victim system's UEFI firmware could be attacked for purposes of persistence or destruction. A joint collaboration was started with Eclypsium to analyze this module and to put whatever was found into context for defenders. During the initial discovery of this new module on October 19, 2020, the team processed the encoded "permaDll32". They leveraged a custom-built AES encryption TrickBot module decrypter, which revealed the decoded module that became the subject of this in-depth analysis and discovery.
TrickBot has a history of reusing established tools and exploits such as Mimikatz and EternalBlue, and the malware is taking a similar approach to achieving persistence. Specifically, TrickBot uses the RwDrv.sys driver from the popular RWEverything tool in order to interact with the SPI controller to check if the BIOS control register is unlocked and the contents of the BIOS region can be modified. TrickBot includes an obfuscated copy of RwDrv.sys embedded within the malware itself. It drops the driver into the Windows directory, starts the RwDrv service, and then makes DeviceIoControl calls to talk to the hardware.

RWEverything (read-write everything) is a powerful tool that can allow an attacker to write to the firmware on virtually any device component, including the SPI controller that governs the system UEFI/BIOS. This can allow an attacker to write malicious code to the system firmware, ensuring that attacker code executes before the operating system while also hiding the code outside of the system drives. These capabilities have been abused in the past as a way for attackers to maintain persistence in firmware, most notably by the

LoJax

malware and the

Slingshot APT

campaign. However, TrickBot marks a significant expansion of these techniques in the wild. Thus far, the TrickBot module is only checking the SPI controller to check if BIOS write protection is enabled or not and has not been seen modifying the firmware itself. However, the malware already contains code to read, write, and erase firmware. These primitives could be used to insert code to maintain persistence, as has been seen previously with the LoJax or MosaicRegressor. Attackers could also simply erase the BIOS region to completely disable the device as part of a destructive attack or ransomware campaign. The possibilities are almost limitless.
Researchers at Eclypsium and Advanced Intelligence discover a new module in the TrickBot toolset aimed at detecting UEFI / BIOS firmware vulnerabilities
eclypsium.com