If you have recently updated your Mac to macOS Ventura, you may have noticed a mysterious login item called OSMessageTracer in your system settings. This item claims to be from an unidentified developer and may raise some concerns about its origin and purpose. Is it a legitimate system file or a malicious program that can harm your Mac? In this blog post, we will explain what OSMessageTracer is, what it does, and how to remove it if you want to.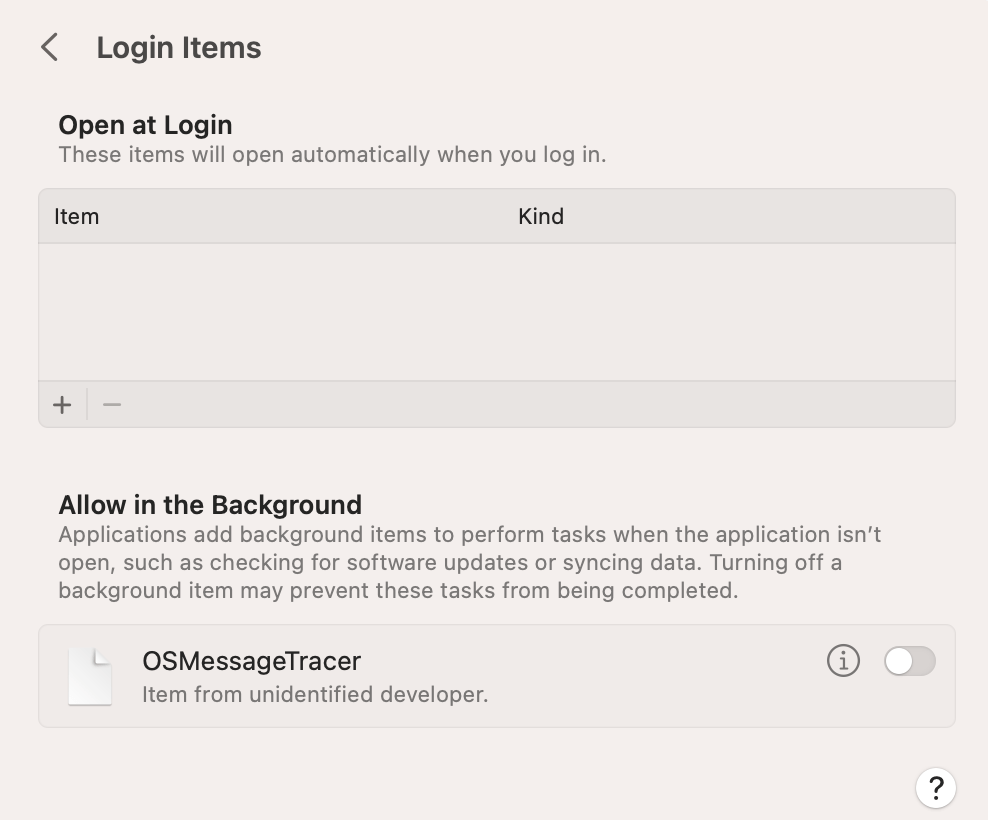 What is OSMessageTracer?
OSMessageTracer is a leftover file from a previous macOS update that was supposed to be deleted after the installation process. It is part of the OSInstaller framework, which is responsible for installing system software on your Mac. However, due to a bug or an oversight, this file was not removed and remained as a login item in your system settings.
OSMessageTracer is not a harmful program and does not pose any security risk to your Mac. It is actually a harmless file that does nothing at all, since the process it is linked to no longer exists in macOS Ventura. It is also signed by Apple, so it is not from an unidentified developer as it appears in the system settings.
How to remove OSMessageTracer?
If you find OSMessageTracer annoying or unnecessary, you can easily remove it from your login items. To do so, follow these steps:
Open System Preferences and click on Users & Groups.
Select your user account and click on Login Items.
Find OSMessageTracer in the list and uncheck the box next to it.
Click on the minus (–) button at the bottom of the list to remove it.
Restart your Mac for the changes to take effect.
Alternatively, you can also delete the OSMessageTracer file from your Mac using Finder. To do so, follow these steps:
Open Finder and go to Go > Go to Folder.
Type /System/Library/LaunchDaemons/ and press Enter.
Locate the file named com.apple.installer.osmessagetracing.plist and move it to Trash.
Empty Trash and restart your Mac.
By removing OSMessageTracer from your login items or deleting its file, you will not affect the performance or functionality of your Mac. You will simply get rid of a useless file that was left behind by a previous update.
We hope this blog post has helped you understand what OSMessageTracer is and how to remove it from your Mac. If you have any questions or comments, feel free to leave them below.