In recent months, a new supplement called Platinum Keto ACV Gummies has been heavily promoted online and in advertisements. However, upon closer inspection, it appears that Platinum Keto ACV Gummies may be a scam designed to trick customers into signing up for expensive subscriptions.
This article will provide an in-depth overview of the Platinum Keto ACV Gummies scam, explaining how it works, who is behind it, and most importantly, how to avoid falling victim to it. We'll examine the fake celebrity endorsements, misleading advertising claims, and sketchy terms and conditions associated with Platinum Keto ACV Gummies.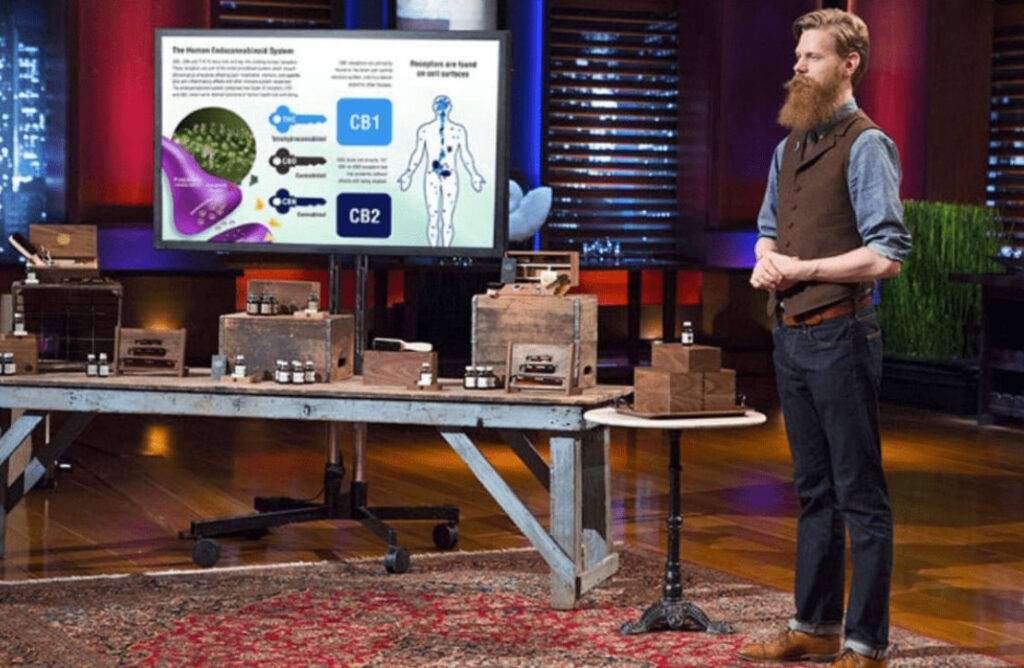 Scam Overview
Platinum Keto ACV Gummies are advertised as a revolutionary new weight loss supplement containing apple cider vinegar, ketones, and other natural ingredients. The ads feature glowing testimonials from supposedly satisfied customers who lost significant weight with little to no effort.
At first glance, the product seems legitimate. However, upon further research, it becomes clear that Platinum Keto ACV Gummies are part of an intricate scam designed to trick customers into handing over their credit card information. Here are some of the red flags that indicate Platinum Keto ACV Gummies are a scam:
Fake Celebrity Endorsements
The advertisements for Platinum Keto ACV Gummies falsely claim the product is endorsed by celebrities like Martha Stewart, Lainey Wilson, Whoopi Goldberg, Dolly Parton, and others. However, there is no evidence that any of these celebrities have actually endorsed the product.
The scammers likely use celebrity names and images without permission to make the product seem more legitimate. It's an underhanded technique meant to build trust and convince customers the product is worth buying.
Misleading Claims About the Product
The website and ads for Platinum Keto ACV Gummies make lots of bold claims about the benefits of the product such as:
Effortless weight loss results
Reduced appetite and cravings
Improved energy and focus
Better mental clarity
Detoxification and immune support
However, there's no scientific research or evidence presented to back up any of these claims. And since the formula is proprietary, there's no way to verify what ingredients are even in the gummies.
The lofty product claims are likely a sales tactic meant to persuade customers to buy Platinum Keto ACV Gummies. But there's no proof the product can actually deliver on these promises.
Suspicious Customer Reviews
The Platinum Keto ACV Gummies website features numerous customer reviews raving about the product's effects. However, the reviews seem fake and overly positive. There are several reasons to doubt their authenticity:
The reviewers only post about Platinum Keto products and nothing else.
Many reviews are posted on the same days or within a short time frame.
The accounts reviewing the product lack profile details and have generic names.
The language used in positive reviews is very similar and sounds artificial.
These are typical characteristics of fake reviews meant to boost interest and credibility. The reviews for Platinum Keto ACV Gummies cannot be trusted as real customer experiences.
Terms & Conditions Contain Red Flags
The terms and conditions page for ordering Platinum Keto ACV Gummies contains concerning policies that customers may overlook:
Automatic subscription plans: The ordering page defaults to signing you up for recurring monthly shipments without clearly disclosing this stipulation. Many customers are unwittingly enrolled in expensive subscriptions.
Difficult cancellation process: You can only cancel by calling a phone number that's allegedly difficult to reach. Many customers complain they couldn't get through to cancel.
Deceptive return policy: You have 14 days to return the product, but you must pay exorbitant handling and restocking fees amounting to a significant portion of the original charge.
The sketchy terms reveal that this company's priority is making money, not satisfied customers. These policies enable them to charge people's credit cards ongoing fees for lackluster products.
When you look at all the warning signs together, it becomes evident that Platinum Keto ACV Gummies is a fraudulent scam disguised as a legitimate supplement. The company behind it is deceiving consumers to make a profit. Now that you know how the scam works, it's crucial to avoid their traps so you don't get swindled.
How the Platinum Keto ACV Gummies Scam Works
The scammers behind Platinum Keto ACV Gummies have devised an intricate scheme to defraud consumers. Here is an in-depth look at exactly how their scam operates:
1. Creating Fake News Websites
The first step is creating networks of fake news websites to promote Platinum Keto ACV Gummies. These sites have names like DailyHealthReport.com, HealthAdvisor.com, and DiabetesHealthMonitor.com.
They mimic legitimate news organizations but actually just peddle pseudo-news, advertorials, and outright misinformation. These sites reference Platinum Keto ACV Gummies and link back to the product website.
2. Inventing Celebrity Endorsements
Next, the scammers fabricate celebrity endorsements for Platinum Keto ACV Gummies. They doctor fake images making it seem like Martha Stewart, Lainey Wilson, Whoopi Goldberg and others are promoting the gummies.
The phony endorsements even include fake quotes where the celebrities purportedly share stories about losing weight with the product. This tactic lends credibility to the supplement.
3. Seeding Fake Positive Reviews
The scammers also heavily seed fake 5-star reviews for Platinum Keto ACV Gummies on both the product website and third-party retailer sites.
They use networks of fake accounts, often called "sock puppet" accounts to post the bogus reviews. The fake reviews extol the gummies' weight loss powers and mention amazing results.
4. Creating Deceptive Lead Capture Pages
When someone searches for Platinum Keto ACV Gummies online, the top results are deceptive lead capture pages that promise exclusive deals.
They have names like TryKetoGummies.com or KetoAdvancedGummies.net. These pages feature more fake news, reviews, and celebrity photos. They promise huge discounts to lure people into providing their personal information.
5. Selling Your Data
After capturing leads through their deceptive websites, the scammers sell your personal contact information to other shady supplement companies looking for sales leads.
This means you get bombarded with additional scam offers, emails, and phone calls from other untrustworthy sources.
6. Signing You Up for Hidden Subscriptions
When you input your credit card information to place an order through one of their websites, in the fine print you are signed up for hidden monthly subscription plans.
These overpriced subscriptions for $100+ per month will continually bill your credit card until you successfully navigate the difficult, almost impossible cancellation process.
As you can see, these scammers have devised an intricate web of lies and deception meant to lure in unsuspecting consumers. Their sole goal is to cheat people out of money by any means necessary. Now that you understand their ploys, you can avoid being swindled by the Platinum Keto ACV Gummies scam.
What to Do If You've Fallen Victim to the Scam
Unfortunately, many people only realize they've been scammed by Platinum Keto ACV Gummies after money has already been taken from their accounts. If this has happened to you, here are some steps to take right away:
Step 1: Contact Your Bank
Immediately notify your bank or credit card company that you believe you were the victim of fraud. Tell them the charges from Platinum Keto ACV Gummies or associated websites were unauthorized.
Ask to dispute the charges and potentially get the payments reversed or refunded. This must be done quickly before too much time passes.
Step 2: Watch for Additional Unauthorized Charges
Keep an extremely close eye on all your bank and credit card statements going forward. The shady companies you gave your card number to may attempt additional fraudulent charges.
Dispute any unfamiliar charges right away to prevent getting scammed further. Consider cancelling the credit card used altogether to be safe.
Step 3: Call and Email the Company
Try contacting Platinum Keto ACV Gummies directly via phone and email to cancel any hidden subscriptions. Demand they reverse the charges and refund your money.
If you encounter resistance, firmly threaten to report them for fraud if they don't comply with refunding you. Record your calls with them as potential evidence.
Step 4: Initiate a Chargeback from Your Bank
If contacting the company fails to resolve the issue, request to initiate a chargeback through your bank. Supply any evidence that shows the charges were fraudulent or unauthorized.
Chargebacks allow banks to force merchants to refund scammed money to protect their customers.
Step 5: File Complaints Against the Company
To prevent others from getting scammed, file formal complaints against Platinum Keto ACV Gummies with the FTC, BBB, and Attorney General in your state.
Submitting these complaints creates more public record of their fraudulent activities to assist investigations and enforcement actions.
Step 6: Warn Others About the Scam
Post about your negative experience online to spread awareness and prevent others from falling for the Platinum Keto ACV Gummies scam. Share your story on consumer advocacy websites, social media, and product review sites.
By reporting the scam in multiple places, you can get the word out and potentially reduce the number of future victims.
With persistence and quick action, you can have some success getting scammed money back and canceling any recurring billings. Don't let predatory companies take advantage of you with deceptive supplements and other products.
Frequently Asked Questions
What are Platinum Keto ACV Gummies?
Platinum Keto ACV Gummies are a diet pill supplement that is advertised online and on social media. The ads promise effortless weight loss results by taking the gummies.
How does the Platinum Keto ACV Gummies scam work?
The scam uses fake celebrity endorsements, paid reviews, misleading claims, and deceptive websites to convince people to buy Platinum Keto ACV Gummies. Victims are signed up for hidden monthly subscriptions without their knowledge or consent.
Are the celebrity endorsements real?
No. Celebrities like Martha Stewart, Lainey Wilson, Whoopi Goldberg, and Dolly Parton have not endorsed or advertised Platinum Keto ACV Gummies. The endorsements are fabricated.
Are the positive customer reviews on their website real?
No. The reviews praising amazing weight loss results are fake. They were written by people paid to post 5-star reviews under false identities. This is done to boost credibility.
What are the actual ingredients in Platinum Keto ACV Gummies?
The company does not disclose the full ingredients list. Without independent testing, there is no way to verify what is actually in the gummies. The ingredients claim cannot be substantiated.
Can Platinum Keto ACV Gummies really help you lose weight?
There is no scientific evidence presented to support any of the weight loss, appetite suppression, increased energy or other claims about Platinum Keto ACV Gummies. There are no studies proving the gummies are effective for weight loss.
How much does Platinum Keto ACV Gummies cost?
The websites deceptively only list the cost per bottle, which ranges from $50-$70. But hidden terms sign you up for regular monthly shipments of $100-$150 per month until you cancel.
Why are Platinum Keto ACV Gummies a scam?
All the classic red flags of a scam are present: fake celebrity/doctor endorsements, paid reviews, overhyped claims of easy weight loss, hidden subscription fees, and affiliation with other scams. The sole goal is to fraudulently take people's money.
What should I do if I ordered Platinum Keto ACV Gummies?
Immediately contact your bank to dispute the charges. Watch for other surprise charges from the company. Try to cancel any monthly subscriptions by calling the company. File complaints and leave negative reviews to warn others.
How can I avoid these types of supplement scams?
Be wary of miracle cures, overhyped claims of effortless weight loss, fake celebrity endorsements, and only glowing positive reviews. Research the company thoroughly and read the terms and conditions before buying. Only shop from reputable brands and stores.
Conclusion
In summary, Platinum Keto ACV Gummies are a fraudulent weight loss supplement scheme that consumers should avoid at all costs. The scam employs fake celebrity endorsements, misleading claims, paid reviews, and deceptive sales tactics to hook unwitting customers.
Victims often don't realize they've been scammed until hidden subscription fees have already been charged to their credit cards. If you fell for the ploy, immediately contact your bank, watch for other unauthorized charges, and file complaints to recover lost money and stop their illegal activities.
With knowledge of how this scam works, you can now identify red flags to protect yourself from getting swindled. Stick to reputable brands and fully understand the terms of any purchase to steer clear of traps set by scammers and shady supplement companies. Don't let them fool you with their slick marketing and sales pitches.