Xapnex.com is a fraudulent cryptocurrency platform running an elaborate scam operation. The unregulated offshore site falsely promises free Bitcoin and extraordinary returns using fake celebrity endorsements. In reality, there is no free crypto or easy profits – any money sent by victims gets stolen.
This article exposes how the Xapnex crypto scam works to deceive and rob users across social media and the site itself.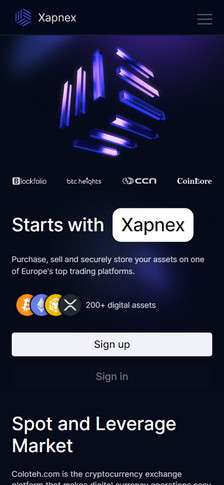 Overview of Xapnex.com Crypto Scam
Xapnex.com is a cryptocurrency scam website that has recently garnered attention for promoting celebrity-endorsed Bitcoin giveaways and extraordinary crypto investment returns across social media channels. This unregulated offshore platform claims users can obtain free Bitcoin worth hundreds or even thousands of dollars through exclusive promotional offers.
The site attributes its phony giveaways to high-profile entrepreneurs like Elon Musk, Warren Buffett, MrBeast, Jeff Bezos, and Bill Gates. Xapnex runs multi-channel campaigns on platforms like TikTok, Facebook, Instagram, and via email spam to advertise these fake celebrity partnerships and cryptocurrency rewards.
Scammers create deepfake videos and doctored screenshots to showcase the business leaders endorsing the project or holding Xapnex merchandise. Each post includes a unique referral code for users to register on the website and secure their free crypto allocation. 
In reality, Xapnex has no verified affiliation with any of the celebrities shown. The company itself provides no legitimate registration or contact information. The promised giveaways do not actually exist. Any funds deposited by victims end up stolen with no ability to make withdrawals.
Xapnex exhibits multiple red flags that identify it as an active crypto scam operation. These include anonymous owners, fake celebrity endorsements, paid actor testimonials, high-pressure tactics, and promises of unrealistic guaranteed returns. The website shares many similarities with other fraudulent crypto platforms that make up a broader criminal network designed to steal money worldwide.
Victims lured in by the false promises of free Bitcoin and quick wealth face a harsh reality. Any money sent to Xapnex, or personal data provided, is unlikely to be recovered. The operators utilize slick advertising and psychological manipulation tactics to exploit unsuspecting consumers eager to participate in cryptocurrency investing.
Xapnex exhibits multiple red flags that indicate fraud, including:
No company details, address, owners provided
Fake celebrity endorsements using AI/deep fakes
Requires deposits before withdrawing promised funds
Blocks access to accounts after payments received
Anonymous domain registration and foreign hosting
In summary, Xapnex.com is an active crypto scam operation that consumers should avoid entirely. Those who have engaged with the platform or already fallen victim, need to act swiftly to report the activity and warn others not to fall for this fraudulent scheme.
How the Xapnex.com Crypto Scam Works
Xapnex.com is a fraudulent cryptocurrency platform running an elaborate scam operation. This unregulated offshore site falsely promises free Bitcoin giveaways and extraordinary returns, claiming celebrity endorsements from Elon Musk and others.
In reality, Xapnex uses deep fakes and stolen media to fabricate the endorsements. There is no free crypto or easy profits on this scam website.
Despite slick graphics, Xapnex shows multiple red flags indicating its fraudulent nature. There are no real company details, owners, or ability to withdraw funds.
Xapnex manipulates victims through a multi-stage process optimized to deceive users and steal their crypto deposits. The scam employs proven techniques at each step to exploit human psychology and pressure victims deeper into the operation.
Here is an overview of how the Xapnex.com crypto scam deceives and robs people:
Step 1: Advertising on Social Media
The promotions start on TikTok, Facebook, Instagram and other channels. Scammers create short video clips and images showcasing fake endorsements from celebrities. The fabricated content displays the celebrities announcing their new crypto project Xapnex.
To lend credibility, these posts feature deep fake footage that closely mimics the real individuals. Other fakes include doctored screenshots of the famous entrepreneurs on the Xapnex website or holding branded merchandise.
Alongside these fakes, scammers tout extraordinary claims of free crypto giveaways, locked promo codes, and guaranteed earnings. This aims to entice viewers to sign up for the promised rewards.
Step 2: Get Users to the Xapnex Website
The TikTok, Facebook and other social media posts all include a unique referral code. Viewers must input this code on the Xapnex.com website to register and claim their free crypto.
Scammers try to rush users to the site by alleging the offers are limited or expiring soon. In reality, the referral codes simply track victims for the criminals to monitor their activities.
Upon landing on Xapnex.com, users face a slick looking but ultimately fake crypto platform. The site appears professionally made with stock imagery, fake celebrity quotes, and paid actor testimonials.
In fact, Xapnex provides no verified company details, address, or owners. The privacy policy and terms of service also include no genuine legal registration or protections.
Xapnex is part of a network of scam crypto websites, here are a few other similar scam websites that use the same design and content: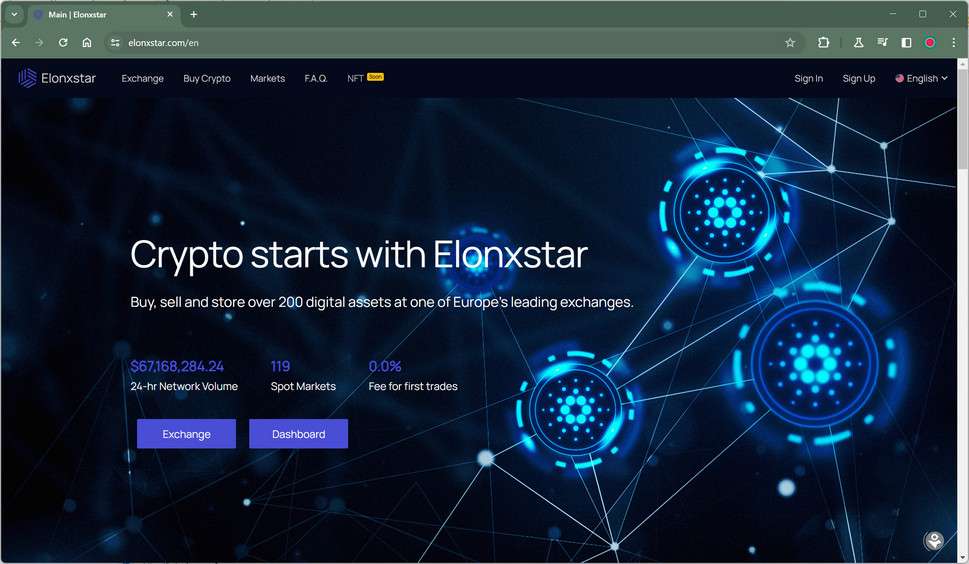 Step 3: Sign Up Process and Balance Confirmation
To proceed, users must input personal details including their name, email address, and contact number to sign up. Victims typically comply under the false belief they need an account to receive their promised BTC prizes.
After registering, the site prompts users to enter their unique promo code. Once submitted, the dashboard shows an account balance between 0.2 to 0.4 BTC deposited.
This balance is completely fake with no actual funds transferred. Yet victims believe they received their free Bitcoin from the fake celebrity campaigns.
In reality, the site tracks user email addresses, contacts, and activity but never pays out any cryptocurrency. The false balance lures victims deeper into the scam.
Step 4: Deposit Requirements to Withdraw Funds
Although showing a large crypto balance, Xapnex does not allow users to directly withdraw the funds. Instead a pop up message declares victims must complete one final step before accessing their money.
Specifically, the site claims all users must make a minimum deposit of $200 to $500 into their accounts before withdrawals get activated. This step allegedly verifies ID and triggers the payouts.
If users refuse or raise concerns, Xapnex customer service pressures them into complying. They cite fake policies and penalties if the deposit gets missed.
In truth, once victims send the demanded crypto deposits, they get trapped in the scam. The Xapnex balance remains locked and unsendable despite the payment.
Step 5: Ongoing Crypto Extortion
After the initial deposit, Xapnex blocks all victim withdrawal attempts, often citing failed ID verification. When users contact customer service, representatives escalate demands, inventing new problems that require more payments to fix.
For example, they may claim the account needs upgraded verification status, taxes must be paid, or network costs are blocking payouts. Scammers will say each issue takes a specific amount of Bitcoin or Ethereum to resolve before funds get released.
The cycle continues with Xapnex always requesting more deposits, fees, and information from the victims. Each payment brings more excuses and fake barriers as scammers work to siphon the maximum funds. Once cleaned out, victims get ghosted completely.
Step 6: Account Closure and Disappearance
Eventually after extorting thousands in deposits, Xapnex blocks users' access to the site and closes their accounts. Customer service representatives disappear and stop responding to messages.
The scam operators move on to new victims, leaving those already exploited with no way to recover their stolen money or data. Xapnex lacks any real company or registry details so victims have nowhere to turn for justice.
The website may run for a few months before the scammers take it offline. They then recycle the scheme under a new name and new social media ads, but with the same fraudulent tactics. Users must avoid ever engaging or sending money to the platform.
How to Identify and Avoid the Xapnex Crypto Scam
Xapnex utilizes deceptive tactics to trick victims, but being aware of common crypto scam signs can help users avoid the trap. There are several red flags that indicate Xapnex and similar platforms are fraudulent:
1. No Company Details or Verifiable Owners
The Xapnex website provides no legitimate company registration, address, or owners in its terms and privacy policy. Anonymous scammers hide behind the platform to avoid accountability. Legitimate businesses always list this info.
2. Fake Celebrity Endorsements and Impossible Returns
Promises of free crypto from celebrities or consistent 400% returns are tactics scammers use to create fake FOMO. These endorsements are faked with deep fakes and stolen media. Real investors avoid unbelievable guarantees.
3. Deposits Required Before Withdrawing Funds
Scammers trick users by showing fake account balances that cannot withdraw without first paying deposit fees. Legit platforms never block users from their own funds or demand payments before payouts.
4. High-Pressure Tactics and Limited Time Offers
Scarcity and urgency are manipulation tactics scammers use to rush users into poor decisions before properly vetting sites. Don't fall for tight deadlines or special deals requiring immediate payment.
5. Anonymous Web Hosting and Registration
Xapnex uses offshore hosting and anonymous domain registration to avoid identification. Check sites like WhoIs.com to verify real business details. Avoid foreign entities with hidden owners.
6. Spammy Social Media Posts and Fake Reviews
Low-quality posts with fake testimonials and bot comments are common scam giveaways. Xapnex relies on purchased engagement. User ratings on trust sites should guide decisions more.
Stay vigilant for these red flags and warning signs when evaluating any cryptocurrency website or offer. If anything seems questionable, avoid providing personal data or payments. Stick to well-known regulated platforms that have delivered proven returns over time.
Recognizing Xapnex Scam Promos Across Social Media
The Xapnex scam leverages multiple social platforms like TikTok, Facebook, and Instagram in their promotional campaigns to reach wider audiences with their fraudulent offers and deepfakes.
Here are tips to spot their scam posts on each platform:
TikTok Red Flags
AI deep fake videos of celebrities announcing the scam offer
Flashing images of money and luxury items
Fake wealth screenshots edited to show the site
Aggressive link spam and call-to-action overlays
Incentivized comments from bots and fake followers
Facebook Warning Signs
Celebrity images stolen from other sites now endorsing Xapnex
Obvious photoshopped images of public figures with the branding
Xapnex ads and posts using clickbait headlines
Comments full of spammy referral links and bots
Suspicious engagement for the page and posts
Instagram Warning Signs
Repurposed celebrity deepfakes from TikTok
Nepotistic tag spam from large bot follower networks
Xapnex handle tagged on unrelated popular posts
Fake endorsements using edited/stolen celebrity photos
Link spam and aggressive call-to-action captions
The best practice is to avoid any investment opportunity promoted heavily on social media alone, without proper registration or documentation. All legitimate businesses will have contact details and owners clearly listed on their official domain.
What to Do If You Fell Victim to the Xapnex Crypto Scam
Victims of the Xapnex crypto scam face a difficult path to any reimbursement given the fraudulent nature of the website. Still, taking certain steps can help in the aftermath:
Step 1: Stop All Engagement with the Platform
Immediately cease any further engagement with Xapnex, including accessing the website, replying to emails, or contacting customer service representatives. The scammers will only use any continued engagement to try extracting more payments from victims.
Step 2: Document All Your Activities and Losses
Gather evidence and document all your interactions with Xapnex. Take screenshots of your account, transaction receipts, emails, and message logs. Also log all money, crypto, or personal data lost to create a record of damages. Print and store your documentation safely.
Step 3: Report Xapnex to All Relevant Authorities
File reports about Xapnex, their social media channels, and associated payment processors to all relevant local and international authorities:
Your local police cybercrime and fraud departments
Federal Trade Commission (FTC) Complaint Assistant
Consumer Financial Protection Bureau (CFPB) complaint portal
Social media platforms used like TikTok, Facebook, Instagram, YouTube, etc.
Domain name registrars like GoDaddy
Cryptocurrency exchanges connected to your payments like Coinbase, Binance, etc.
Payment systems and card issuers for transactions made like PayPal, Visa, Mastercard, etc.
Provide your documentation to help law enforcement investigate the scam, shut it down, and potentially gain restitution.
Step 4: Reset All Account Passwords
Since scammers have access to your personal data, immediately reset passwords for your email, financial accounts, crypto wallets, and any other sensitive logins. Enable Two-factor authentication for additional security on key accounts. Monitor your credit reports and accounts for any unusual activity.
Step 5: Run a Malware Scan
Run a malware scan using a trusted antivirus program like Malwarebytes to check if your devices are infected by any viruses or spyware from the scam site. Remove any detections immediately.
Step 6: Install an Ad Blocker
Install an ad-blocker like AdGuard to help block malicious ads or phishing attempts. Scammers may target victims with additional scams later. An ad blocker adds protection.
Step 7: Warn Others about the Scam Dangers
Spread awareness in your social circles and online communities about the tactics of Xapnex and similar crypto scams. Post your story and warn others to check sites thoroughly before sending payments or data. Your experience could prevent someone else from becoming another victim.
Step 8: Consult Legal Options for Potential Recourse
Consider discussing your case with an attorney or legal clinic to review if any options exist to pursue the scammers and recover stolen funds. While difficult, victims have sometimes gained restitution through civil lawsuits and class action cases. An attorney can advise the best approach for your specific situation.
Frequently Asked Questions About the Xapnex Crypto Scam
Xapnex.com is a fraudulent cryptocurrency platform that has been deceiving users through an elaborate scam operation. Many victims and those encountering their promotions have questions. Here are answers to some frequently asked questions about Xapnex:
What is Xapnex and is it legit or a scam?
Xapnex is a scam website falsely promising free cryptocurrency giveaways and extraordinary investment returns. It attributes its fake offers to celebrity endorsements from Elon Musk, Jeff Bezos and others. But Xapnex uses deep fakes and stolen media to fabricate endorsements. There is no real company behind it and no ability to withdraw funds. All evidence indicates it is an illegitimate scam operation.
How does the Xapnex crypto scam work?
The scam ensnares victims through social media promotions of fake celebrity endorsements and free Bitcoin offers. Users are given codes to register on the website and redeem supposed crypto gifts. After providing personal details and depositing funds, victims cannot access their accounts or withdraw money. Xapnex blocks withdrawals and requires endless additional payments before disappearing.
Can you really get free Bitcoin or crypto from Xapnex?
No, there is no free cryptocurrency being given away or earned through Xapnex. The promises of free Bitcoin and gifts are completely fake, using doctored screenshots and videos to mislead. No funds can be withdrawn. Any deposits made into Xapnex are stolen.
Is Xapnex endorsed by Elon Musk or other celebrities?
No, Xapnex has no verified affiliation with any celebrity or public figure. All endorsements promoted are fabricated using AI deep fakes and edited media. Elon Musk and other entrepreneurs have no association with this scam website.
Who runs and owns Xapnex?
Xapnex is run anonymously by scammers hiding behind offshore hosting and fake details. There are no publicly listed owners, company information, address, or legally verified documentation. This lack of transparency is done intentionally to avoid identification and accountability for stealing users' money and data.
What should I do if I already sent money to Xapnex?
If you deposited funds or crypto into Xapnex, immediately stop all engagement with the site. Document your interactions and report the scam to authorities. Reset account passwords and monitor your credit. You likely cannot recover deposits but can help warn others by reporting. Be wary of "recovery scams" who contact you promising to retrieve lost money for an upfront fee.
How can I avoid the Xapnex scam?
You can avoid scams like Xapnex by looking for red flags like fake celebrity endorsements, lack of company details, required deposits, and high-pressure tactics. Only use regulated crypto exchanges with proven track records. Check sites like WhoIs.com for ownership info. Beware investment offers promoted heavily on social media or sounding too good to be true.
The Bottom Line on Xapnex.com
Xapnex has emerged as a dangerous cryptocurrency giveaway scam defrauding users worldwide. This offshore platform lures victims via fake celebrity endorsements across TikTok, Facebook, email, and other channels. Scammers utilize deep fakes and fake screenshots to fabricate endorsements from figures like Elon Musk, MrBeast, and Warren Buffett.
Once on the site, users cannot withdraw their promised Bitcoin rewards without first paying deposit fees. These deposits end up stolen as Xapnex blocks accounts and vanishes. Tragically, scam victims lose significant funds and personal data with little option for recovery.
Consumers must remember that online offers involving free cryptocurrency, locked promo codes, or guaranteed returns are nearly always fraudulent. Online users should never send money or data to unverified platforms or sources. As for Xapnex.com, all indications point to an elaborate scam network trying to exploit cryptocurrency enthusiasm.
The safest path involves avoiding Xapnex, reporting their channels, and warning others about their tactics. With vigilance and education, the public can work together to shut down this crypto scam operation for good.