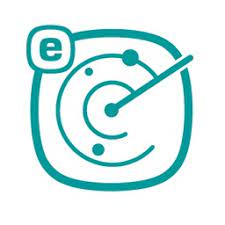 ESET Online Scanner is a free on-demand scanner that uses the top-notch ESET antivirus engine.
ESET Online Scanner allows you to perform a quick scan of your computer for computer viruses. If any infections are found it will attempt to remove them for free. As this program only scans your computer and remove any infections it finds, it can be used even if you have another anti-virus product installed.

---
How to run a scan with ESET Online Scanner:
ESET Online Scanner is a second-opinion scanner, designed to rescue your computer from malware (viruses, trojans, rootkits, etc.) that have infected your computer despite all the security measures you have taken (such as anti-virus software, firewalls, etc.).
Download ESET Online Scanner.

You can download ESET Online Scanner by clicking the link below.

ESET ONLINE SCANNER DOWNLOAD LINK (The above link will open a new web page from where you can download ESET Online Scanner)

Double-click on esetonlinescanner.exe to run the installer.

When ESET Online Scanner has finished downloading, double-click on "esetonlinescanner.exe" to install it program on your computer. In most cases, downloaded files are saved to the Downloads folder.


Install ESET Online Scanner.

When ESET Online Scanner starts you will be presented with the start screen as shown below. Select your desired language from the drop-down menu and click Get started.

In the Terms of use screen, click Accept.


Select your preference for the Customer Experience Improvement Program and the Detection feedback system and click Continue.


Start a Full Scan with ESET Online Scanner

Click on Full Scan to perform an in-depth inspection of the entire computer.

Select Enable for Detection of Potentially Unwanted Applications, then click Start scan.

Wait for the ESET Online Scanner scan to finish.

ESET Online Scanner will now begin to scan your computer for malware. This process can take quite a while, so we suggest you do something else and periodically check on the status of the scan to see when it is finished.

ESET Online Scanner will automatically remove the malicious files.

At the end of the scan, the Found and resolved detections screen will be displayed. You can click View detailed results to view specific information. Detected threats are automatically cleaned and quarantined.