Robocalls claiming to be from the "Central Refund Department" and promising bogus refunds in exchange for upfront fees are on the rise. This scam aims to steal money from consumers by exploiting hopes of getting back owed funds.
In this comprehensive guide, we will explain how the "Central Refund Department" scam works, provide tips to identify scammers and avoid becoming a victim, detail what actions to take if you lost money, and answer frequently asked questions about these fraudulent calls.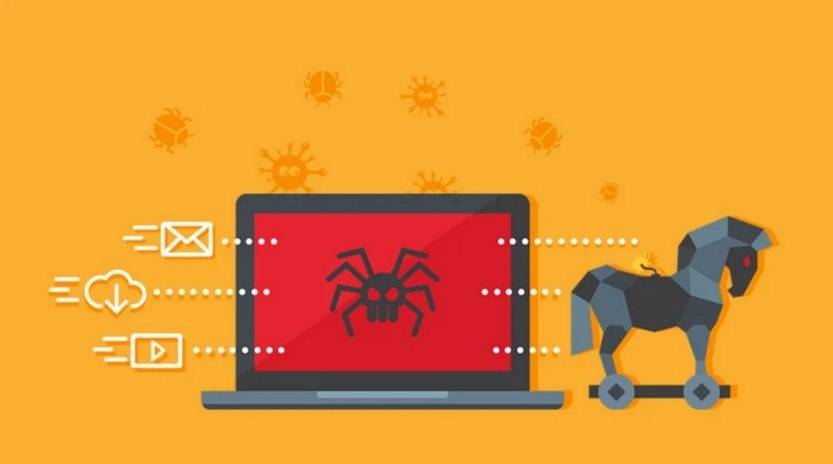 Overview of the Scam
The so-called "Central Refund Department" robocall scam has been actively targeting US residents since at least 2021. The pre-recorded message claims that the recipient is eligible for a refund from the government for a variety of reasons, such as property tax refunds, utility refunds, or unclaimed insurance benefits.
The message instructs recipients to "press 1" to speak with a representative to process their refund. Those who engage are eventually asked to pay a "processing fee" upfront via gift cards or bank transfers to obtain a non-existent refund. Victims can lose hundreds or thousands of dollars to this scam.
This scam exploits people's hopes of getting back money they believe they are owed. The fake "Central Refund Department" name is used to make the call sound official and linked to the government. However, it is just a fraudulent operation trying to steal money from unsuspecting consumers.
How the Scam Works
The "Central Refund Department" scam begins with a robocall stating:
"This call is from the Central Refund Department. Due to a recently passed economic stimulus initiative, you are eligible for a substantial refund for various reasons, such as unclaimed insurance benefits, property tax refunds, or utility refunds."
The pre-recorded voice on the robocall sounds professional and legitimate. They encourage the recipient to "press 1" to speak with a "refund representative" to process their money back.
If the recipient presses 1, they are connected to a scammer posing as a refund representative. The scammer verifies and collects personal information from the victim, such as their name, address, and Social Security number under the guise of "processing the refund."
Next, the scammer will promise the victim a refund worth hundreds or thousands of dollars. However, they will claim that a small "processing fee" must be paid upfront before the refund can be issued. These fees typically involve purchasing gift cards and providing the redemption codes or bank transfers.
Once the victim has paid the "fee," the scammer disappears with the money without ever providing the promised refund. Calls to the "representative" again usually go unanswered.
Some additional things to know about how this scam operates:
Uses Caller ID spoofing to display fake numbers such as "Refund Department" to appear legitimate.
Scammers often claim to be from government agencies like the "Federal Refund Department" or fake agencies like "Refund Processing Center."
The robocall recording has pauses and voice responses like "Press 1" to create an interactive menu and keep victims engaged.
Scammers follow scripts to keep stories consistent when speaking with victims.
Fake refund amounts dangled to victims range from hundreds to thousands of dollars depending on the person.
Scammers stay on the phone to monitor victims purchasing gift cards at stores or completing bank transfers.
Once fees are paid, scammers become unavailable and no refund is ever provided.
How to Spot This Scam
Here are some tips to help identify and avoid the "Central Refund Department" scam:
Be wary of unsolicited calls – Government agencies and legitimate businesses do not make unsolicited calls about refunds or money owed. Hang up on any unexpected calls claiming you are eligible for refunds.
Verify the caller's identity – Never provide personal or financial information to someone who called you out of the blue. Confirm you are speaking with an official representative by independently looking up their contact info.
Know that paying fees is a red flag – It is extremely unusual to have to pay processing fees upfront to receive any refunds you are legitimately owed. This is a major red flag of a scam.
Beware gift card payment demands – Scammers often demand payment through hard-to-trace methods like gift cards or wire transfers. No genuine refund requires upfront payments via these unusual methods before they can be issued.
Ignore caller ID – Scammers use technology to spoof official-looking numbers. Do not trust calls just because caller ID displays government agency names or a toll-free number.
Confirm refund eligibility – Check with the business or government agency directly to confirm if you have any refunds or rebates waiting to be claimed before paying any fees.
Watch for high-pressure tactics – Scammers try to create a false sense of urgency by referencing "limited-time offers" or demanding immediate payments. Take your time and verify any stories before paying.
What to Do If You Were Scammed
If you already paid fees to the fake "Central Refund Department," take these steps immediately:
Contact your bank and gift card companies – If you paid with bank transfers or gift cards, contact them right away to report fraud and try canceling transactions. Time is critical.
Report the scam – File reports with the Federal Trade Commission (FTC) and FBI's Internet Crime Complaint Center listing details like the scammer's phone number and your lost money amount.
Warn others – Alert friends and family about this scam so they do not also become victims. Share information on social media sites regarding the fraudulent "refund" calls.
Monitor accounts – Keep a close watch on all your financial accounts for any signs of further fraud. Scammers sometimes sell victim data or reuse it to target people again.
Change passwords – If you revealed sensitive login or account info, change your passwords and security questions immediately to protect your accounts. Enable multi-factor authentication where possible.
Request a credit freeze – Place a free credit freeze with the three major credit bureaus to prevent scammers from opening new accounts in your name with your information.
Get added to the Do Not Call list – Register your phone number with the FTC's National Do Not Call Registry to reduce unwanted calls from scammers.
Consult experts – Speak with your bank's fraud department and a lawyer to explore any options to recover lost money and prevent further damages.
Frequently Asked Questions
Is the "Central Refund Department" a real government agency?
No, the "Central Refund Department" is a completely fake agency. It is a name used by scammers to make their caller ID and robocalls appear legitimate. No refund department by this name exists within the US government.
What government agencies issue refunds?
Some government bodies that issue legitimate refunds are the IRS for tax overpayments, Medicare for claim adjustments, the FTC for consumer reimbursements, and State Treasurers for unclaimed property and funds.
Are the refunds mentioned by the callers real?
No, the promises of pending refunds from the "Central Refund Department" scammers are false. They fabricate reasons you are owed money to convince you to pay fraudulent upfront fees.
Why do I have to pay processing fees?
You do not have to actually pay any processing fees, no matter what the scammers claim. Demanding these fees is solely a tactic to steal money from victims. Legitimate refunds would never require advance payments.
Can I get a refund after paying these scammers?
Unfortunately, it is very rare to get money back after being scammed. Scammers quickly take steps to hide transactions and launder funds. Contact banks immediately for any chance at recovering funds before they disappear.
What government agency can help me report this scam?
You should report incidents to the Federal Trade Commission (FTC) and FBI's Internet Crime Complaint Center. These agencies aggregate scam reports and use them to investigate and prosecute scams.
What can I do to avoid this scam?
Hang up immediately on any unexpected calls claiming you qualify for refunds. Call the entity directly to verify any refunds owed. Never pay unsolicited callers upfront fees via gift cards or money transfers. Register with the Do Not Call list.