Level 19
Thread author
Verified
Top poster
Well-known
Hoping you guys had a wonderful holiday, this is my security config for 2022. I have Windows 11 Pro installed along with Fedora Workstation 35.
Windows Defender can become very CPU and I/O consuming specially when copying large folders such as node_modules so I ended up buying an Emsisoft Anti-Malware license because it's the less intrusive solution I found (I don't want SSL MITM or bloated suites just a simple AV to replace WD).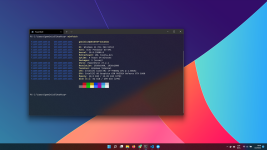 This year I'm going to replace my current laptop but I'm still not sure wheter to go with a MacBook Pro (M1 Pro) or an Alder Lake based laptop (preferably a ThinkPad but as long as the RAM/NVMe is upgradeable and it doesn't has Nvidia nor hardware that doesn't work properly on Linux I'm fine).
Stay safe!
Last edited by a moderator: