Online shopping has become increasingly popular in recent years, offering convenience and a wide range of products at our fingertips. However, with the rise of online shopping, there has also been an increase in scams and fraudulent websites. One such scam website is damapet.com, which is part of a larger scam network. In this article, we will provide an overview of the damapet.com scam, how it works, and what you can do if you have fallen victim to it.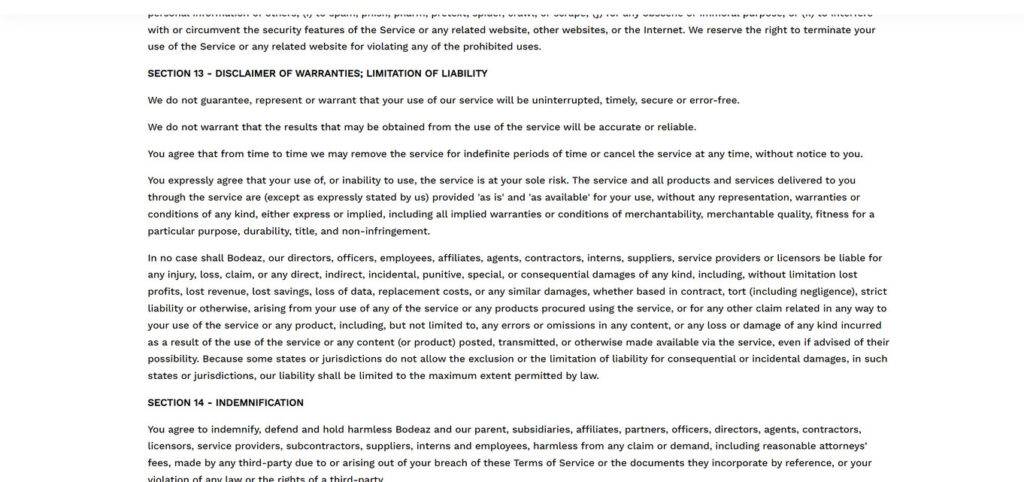 Scam Overview
Damapet.com operates as an online shopping site, targeting unsuspecting customers through advertisements on popular social media platforms such as Facebook, Instagram, and TikTok. These ads often showcase attractive products at unbelievably low prices, enticing users to make a purchase. However, the reality is far from what is advertised.
Customers who place orders on damapet.com often end up with one of the following outcomes:
Nothing at all: This is the most common outcome. After processing the payment, the orders go unfulfilled, and customers receive no products.
Knock-off or inferior substitutes: Some victims receive cheap replicas made with poor-quality materials that do not match the original product descriptions. These knock-offs are often significantly different from what was advertised.
Used, damaged, or tampered goods: In some cases, customers report receiving items that are clearly used, broken, or otherwise tampered with. This indicates that no new products are being shipped, and the scammer is merely trying to pass off old or damaged goods as new.
Completely wrong items: There have been instances where customers receive products that are completely different from what was ordered. This demonstrates a complete lack of order accuracy and further confirms the fraudulent nature of damapet.com.
It is important to note that damapet.com not only sells sham goods or no goods at all but also unscrupulously collects customers' personal and financial data during the checkout process. This includes sensitive information such as full names, home addresses, phone numbers, credit card details, and more. This data can then be used for identity theft or other fraudulent activities.
Research indicates that damapet.com is part of a broader interconnected scam network based in China. This network manages multiple fake shopping sites with the sole purpose of defrauding customers. The Terms of Service, Privacy Policy, About Us, and other legal pages on damapet.com appear to be copied from known scam websites. Scammers often plagiarize these legal pages to make their sites seem more legitimate. However, it is important to understand that these policies likely do not apply to damapet.com and do not provide any meaningful protection to users.
Furthermore, damapet.com does not provide any customer service phone number, physical address, or live chat option. This lack of contact details makes it nearly impossible for customers to reach the company with any issues or concerns they may have.
How the Scam Works
The damapet.com scam follows a well-established pattern that is commonly seen in online shopping scams. Understanding how the scam works can help you avoid falling victim to it.
Here is a step-by-step breakdown of how the damapet.com scam operates:
Attractive advertisements: Scammers create eye-catching ads featuring popular products at incredibly low prices. These ads are strategically placed on social media platforms to reach a wide audience.
Redirecting to damapet.com: When users click on the ads, they are redirected to the damapet.com website, which appears to be a legitimate online shopping site.
Placing orders: Users are enticed by the low prices and proceed to place orders on damapet.com. They provide their personal and financial information during the checkout process.
Payment processing: Once the payment is processed, customers receive a confirmation email or notification, giving them a false sense of security.
No delivery or fake products: After the payment is made, customers either receive no products at all or receive knock-off, used, damaged, or completely wrong items.
Lack of customer support: Customers who try to contact damapet.com for assistance are met with silence. The lack of customer service phone number, physical address, or live chat option makes it impossible to resolve any issues.
It is important to be cautious when encountering online shopping sites that offer products at prices that seem too good to be true. Scammers often use these tactics to lure in unsuspecting victims.
What to Do If You Have Fallen Victim
If you have fallen victim to the damapet.com scam or any similar online shopping scam, it is crucial to take immediate action to protect yourself and minimize the damage.
Here are the steps you should take:
Contact your bank or credit card company: Inform your bank or credit card company about the fraudulent transaction. They can guide you on the necessary steps to dispute the charges and potentially recover your money.
Monitor your accounts: Keep a close eye on your bank and credit card statements for any unauthorized transactions. Report any suspicious activity immediately.
Change your passwords: If you provided your login credentials during the checkout process, change your passwords for all your online accounts to prevent further unauthorized access.
Report the scam: File a complaint with your local law enforcement agency and report the scam to the appropriate authorities. This can help in the investigation and potentially prevent others from falling victim.
Spread awareness: Share your experience with others to raise awareness about the damapet.com scam and similar scams. This can help protect others from becoming victims.
Remember, it is always better to be cautious and skeptical when shopping online. Research the website, read reviews, and look for any red flags before making a purchase. If something seems too good to be true, it probably is.