If you're experiencing issues with Microsoft Edge, resetting it to its default settings may be something you're considering. But what exactly does this entail, and when is it a good idea to do this? Resetting Edge will remove any changes you've made to your browser, including your home page, search engine, and installed extensions. It will also clear your browsing history and cookies, and potentially remove any viruses or malware that may have been affecting your browser. This can be a helpful solution if you've made changes to your browser that are causing problems, or if you suspect that your browser has been compromised by malicious software.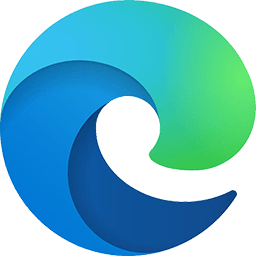 Resetting Microsoft Edge to the default settings will do the following:
The default search engine and saved search engines will be reset and to their original defaults.
Homepage button will be hidden and the URL that you previously set will be removed.
Default startup tabs will be cleared. The browser will show a new tab when you startup or continue where you left off if you're on a Chromebook.
New Tab page will be empty unless you have a version of Chrome with an extension that controls it. In that case your page may be preserved.
Pinned tabs will be unpinned.
Content settings will be cleared and reset to their installation defaults.
Cookies and site data will be cleared.
Extensions and themes will be disabled.
How To Reset Microsoft Edge To Default Settings
To quickly reset Microsoft Edge, you can enter edge://settings/resetProfileSettings into Microsoft Edge's address bar to go the Reset page, then click on "Reset" to restore the browser settings
To reset Microsoft Edge back to its default settings, follow these steps:
Click the three dots in the top-right corner and then click on "Settings".

In the top right corner, click on Microsoft Edge's main menu button, represented by three horizontal dots. When the drop-down menu appears, click on "Settings".


Click on "Reset Settings".

On the left side of the window, click on "Reset Settings".


Click on "Restore settings to their default values".

In the main window, click on "Restore settings to their default values".


Click "Reset".

A confirmation dialog should now be displayed, detailing the components that will be restored to their default state should you continue with the reset process. To complete the restoration process, click on the "Reset" button.

Microsoft Edge will now erase all your personal data, browsing history, and disable all installed extensions. Your bookmarks, though, will remain intact and still be accessible.
That's it, Microsoft Edge settings will be restored to their defaults. We strongly recommend that you install an adblocker like AdGuard to block malicious ads.
While resetting Microsoft Edge will restore the browser's settings back to default, malicious extensions (that are installed with browser policies) or programs that are installed on your device can hijack the browser. If you are still having problems with your computer after completing these instructions, then please follow one of the steps: