Level 85
Thread author
Verified
Honorary Member
Top Poster
Content Creator
Malware Hunter
Well-known
Android 13 hit AOSP the other day, and included in the code source dump is an interesting commit spotted by Esper's

Mishaal Rahman.

It sounds like Google is planning to—or at least experimenting with—moving the upcoming Pixel tablet to a 64-bit-only build of Android. The commit doesn't beat around the bush, saying: "Move tangor to 64-bit only." "Tangor" is

the codename

for the

already-announced

Pixel tablet.

iOS, with its single hardware manufacturer, has been 64-bit only since 2017. Android has a million moving parts split across a bunch of different companies, so getting to 64-bit only is going to be a long road. Getting there is worth the effort, though, with a promise of

increased performance

and additional security features.

The Google Play app ecosystem is probably furthest along in supporting 64 bit. Any apps written entirely in Java or Kotlin already get automatic 64-bit compatibility from the system. Google mandated that Google Play apps using native code (usually these are games) needed to provide 64-bit versions

back in 2019

. There were exceptions for a few popular SDKs like Adobe Air and Unity, but these exceptions were ended in August 2021, when all apps were required to have 64-bit versions.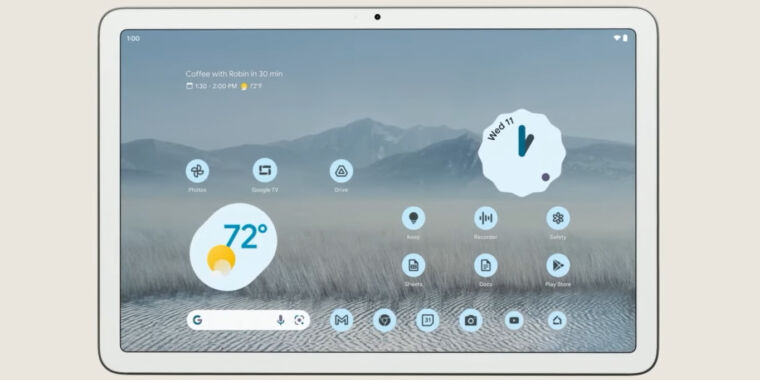 64-bit-only mode promises better performance and security.

arstechnica.com