I wanted to play this MMO Black desert Online it is supposed to have the best graphics and combat system of any MMO however when I tried to install it multi-layers of my AV and malware protection setup went nuts quarantining some of the game files that are part of the games anti-cheat software. After doing some research a lot of people have hand problems with it where that had to exclude if from their AV, modify Windows Defenders exploit protections and app control to allow it, even uninstall their AV's just to get the game to run.
The main offending file is called xcorona.xem
This is the what I get from my AV:
Abnormalities (5/22)

This binary contains abnormal section names which could be an indication that it was created with non-standard development tools
The Entry point for this binary has an uncommon section name
The Entry point for this binary is in a section not marked as a code region
The Entry point for this binary is an RWX section. It might contain self-modifying code.
This binary has an RWX section. It might contain self-modifying code.

Hiding/Stealthiness (1/10)

The majority of sections in this PE have high entropy which is a sign of obfuscation/packing.
I have this game on Steam, this is a chart of of the connections and file access when I start the game launcher: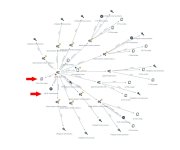 1244 files accessed & 138 IP connections made, and that is before the game even loads because I have been reluctant to give it exclusions to allow it run.
I ran a trace using xSOS firewall to see where it was connecting to: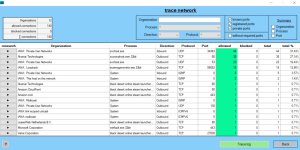 I was able to see a list of connection IP addresses with a CSV reader and it is connecting to to over 60 different IPs.
I don't know the first thing about anti-cheat software for games, perhaps this is normal but sure seems like a lot of data being accessed sent out on quite literally a global scale to verify you don't cheats on your PC.
Why do you think?
Last edited: