Moderator
Thread author
Verified
Staff Member
Malware Hunter
Well-known
The Sotheby's auction house has been named as a defendant in a lawsuit filed by investors who regret buying Bored Ape Yacht Club NFTs that sold for highly inflated prices during the NFT craze in 2021. A Sotheby's auction duped investors by giving the Bored Ape NFTs "an air of legitimacy... to generate investors' interest and hype around the Bored Ape brand," the class-action lawsuit claims.

The boost to Bored Ape NFT prices provided by the auction "was rooted in deception," said the lawsuit filed in US District Court for the Central District of California. It wasn't revealed at the time of the auction that the buyer was the now-disgraced FTX, the lawsuit said. "Sotheby's representations that the undisclosed buyer was a 'traditional' collector had misleadingly created the impression that the market for BAYC NFTs had crossed over to a mainstream audience," the lawsuit claimed. Lawsuit plaintiffs say that harmed investors bought the NFTs "with a reasonable expectation of profit from owning them."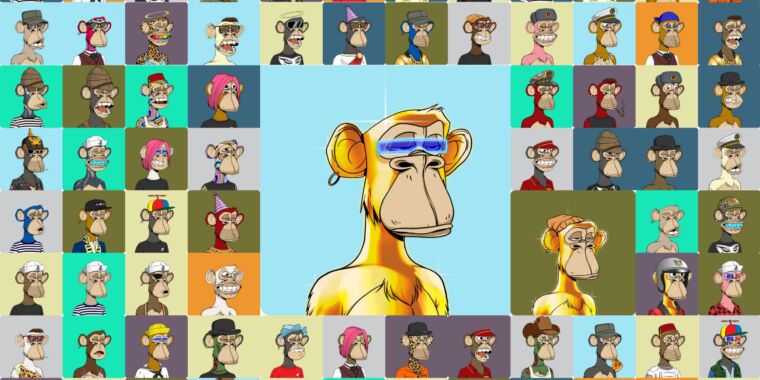 Lawsuit: Sotheby's $24M sale to FTX gave Bored Ape NFTs "an air of legitimacy."

arstechnica.com