Chinese spyware on Samsung phones?
Why are Samsung smartphones talking to servers in China?
Galaxy 10+ user finds that Samsung's Device Care tool is powered by Chinese cybersecurity firm Qihoo 360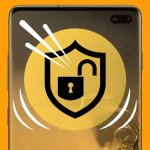 Samsung's Device Care storage tool is operated in partnership with China's biggest cybersecurity firm, Qihoo 360. When some users found out last year, Samsung responded by saying the tool "does not transfer any personal information" off a handset to optimize storage. But that wasn't enough to assuage concerns.
Part of the concern stems from Qihoo once being accused of helping Chinese authorities set up the Great Firewall to censor China's internet -- allegations that the CEO denied. Some still think Qihoo, being a China-based company, might be required to share any data it collects with government authorities.
The app is meant to be an optimization tool that scans Samsung phones to find out which apps are draining the battery or what files are taking up the most storage space. Since it's a system app, it's not easy to get rid of, either. It's built into the phone's operating system, so it would require using an Android developer tool on a computer or having a rooted device to remove.
It's also not clear what data might be transferred when communicating with Qihoo servers. A Samsung representative told us that the storage tool uses a junk file database maintained by Qihoo. The company reiterated that no personal information is transferred outside of a user's phone. The scanning and removal of junk files are done solely by Device Care on the phone itself.
...
-read more on abacusnews.com ...
*(Abacus is a unit of the South China Morning Post, which is owned by Alibaba.)