Level 23
Thread author
Verified
Top Poster
Well-known
Security vulnerabilities have been disclosed in Netcomm and TP-Link routers, some of which could be weaponized to achieve remote code execution. The flaws, tracked as

CVE-2022-4873

and

CVE-2022-4874

, concern a case of stack-based buffer overflow and authentication bypass and impact Netcomm router models NF20MESH, NF20, and NL1902 running software versions earlier than R6B035. "The two vulnerabilities, when chained together, permit a remote, unauthenticated attacker to execute arbitrary code," the CERT Coordination Center (CERT/CC)

said

in an advisory published Tuesday. "The attacker can first gain unauthorized access to affected devices, and then use those entry points to gain access to other networks or compromise the availability, integrity, or confidentiality of data being transmitted from the internal network."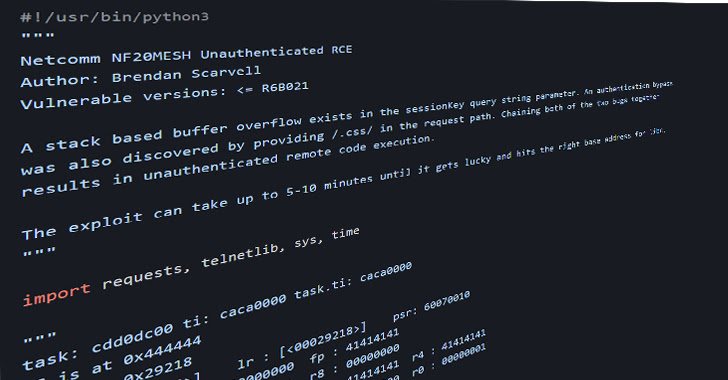 New vulnerabilities have been found in Netcomm and TP-Link routers that could potentially lead to remote code execution attacks

thehackernews.com