Administrator
Thread author
Verified
Staff Member
Well-known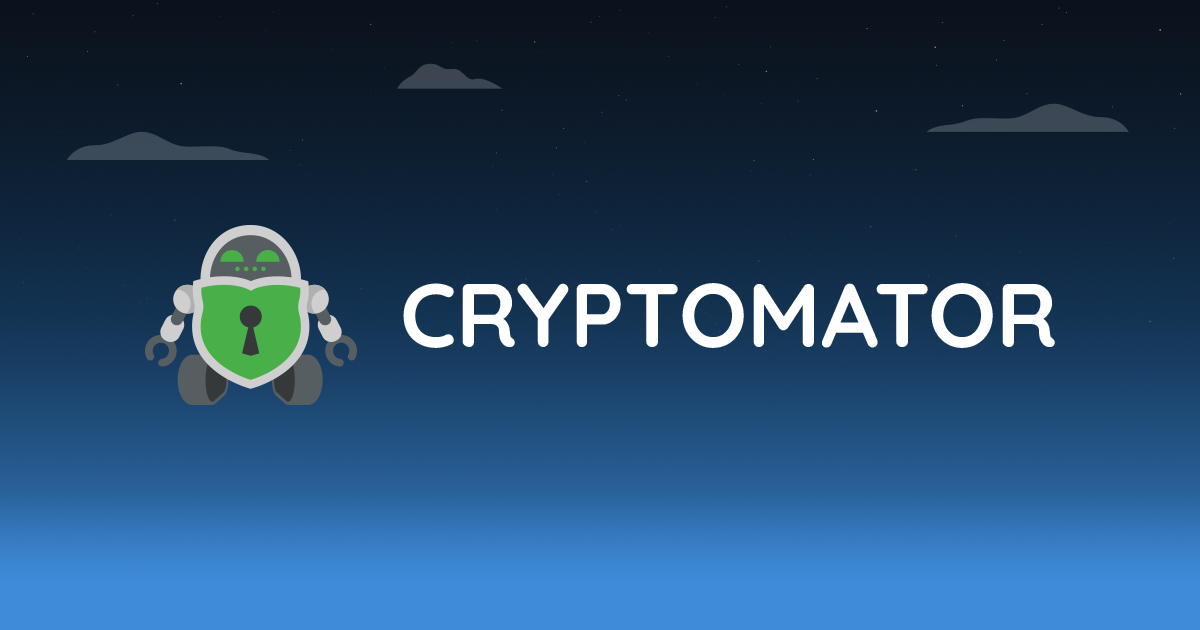 Encrypt Dropbox, Google Drive, and any other cloud. Cryptomator is free and open source.
Cryptomator provides transparent, client-side encryption for your cloud. Protect your documents from unauthorized access. Cryptomator is free and open source software, so you can rest assured there are no backdoors.
Features
Works with Dropbox, Google Drive, OneDrive, ownCloud, Nextcloud and any other cloud storage service which synchronizes with a local directory
Open Source means: No backdoors, control is better than trust
Client-side: No accounts, no data shared with any online service
Totally transparent: Just work on the virtual drive as if it were a USB flash drive
AES encryption with 256-bit key length
File names get encrypted
Folder structure gets obfuscated
Use as many vaults in your Dropbox as you want, each having individual passwords
One thousand commits for the security of your data!
Privacy
256-bit keys (unlimited strength policy bundled with native binaries)
Scrypt key derivation
Cryptographically secure random numbers for salts, IVs and the masterkey of course
Sensitive data is wiped from the heap asap
Lightweight: Complexity kills security
Consistency
HMAC over file contents to recognize changed ciphertext before decryption
I/O operations are transactional and atomic, if the filesystems support it
Each file contains all information needed for decryption (except for the key of course), no common metadata means no SPOF
Mod Edit:
Added homepage.
Last edited: