Level 85
Thread author
Verified
Honorary Member
Top Poster
Content Creator
Malware Hunter
Well-known
The EU is poised to unveil a landmark law on Friday that will force Big Tech to police their platforms more aggressively over illegal content, marking the latest move by regulators to curb the power of large technology groups.

The controversial practice of targeting users online based on their religion, gender or sexual preferences will be banned under the Digital Services Act, according to four people with knowledge of the discussions.

The DSA is a legislative package that sets for the first time the rules on how Big Tech should keep users safe online. It comes a month after the EU passed the Digital Markets Act, as it pushes ahead with the biggest overhaul of the laws governing the world's biggest technology companies in more than two decades.

Under the DSA, manipulative techniques that lead people to unwillingly click on content on the Internet, known as dark patterns, will also face a ban.

Margrethe Vestager, the EU's executive vice president in charge of digital policy, said she was hopeful of a breakthrough on Friday. She added the DSA would enable regulators to act so that users could be "safe online, buy products and express oneself."

As part of the deal, which will be agreed in Brussels between member states, the European Commission, and the European parliament, children will be subject to new safeguards, meaning online platforms such as YouTube or TikTok will need to explain their terms and conditions in a way a minor can understand. Companies such as Facebook parent Meta will not be able to target minors with advertising under the new rules.

"The DSA shows that online platforms cannot do whatever they like and that they do not unilaterally set the terms of what users can or cannot see," said an EU official working on the legislation.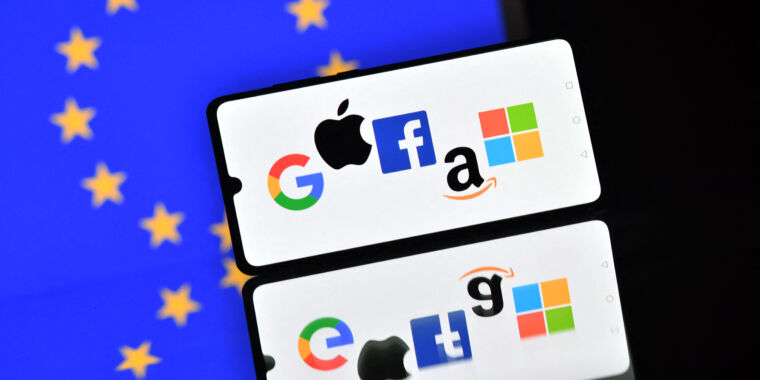 Dark patterns, as well as targeting users based on religion or gender will be banned.

arstechnica.com