Level 66
Thread author
Verified
Top poster
Well-known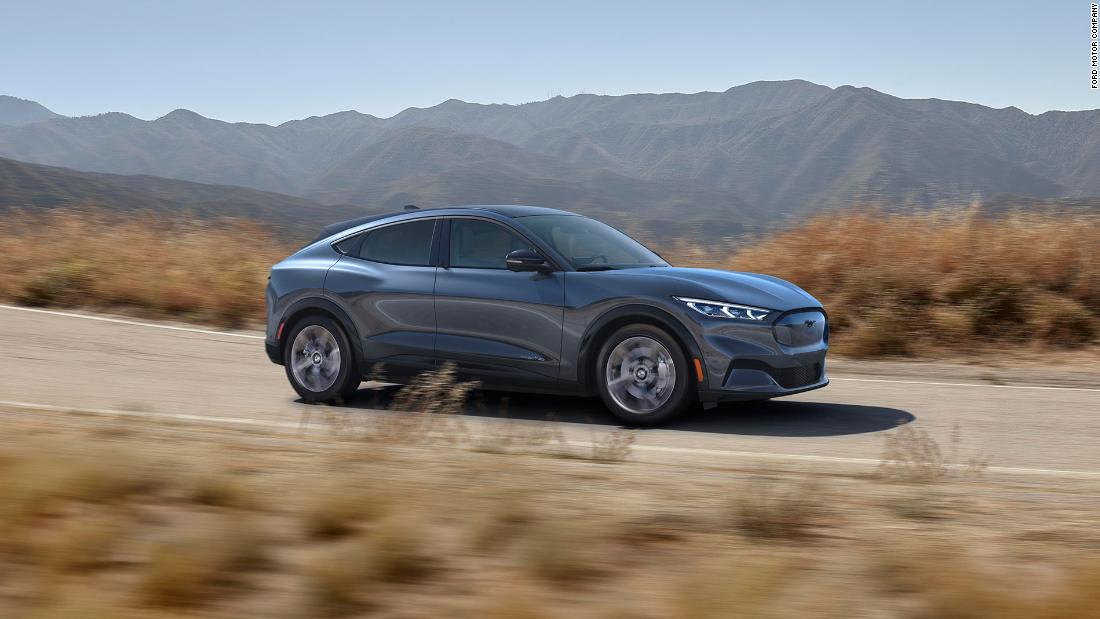 Ford's new all-electric Mustang Mach-E crossover SUV appears to be a pointed attempt to take on Tesla.
www.cnn.com
Ford takes aim at Tesla with electric Mustang SUV
By
Peter Valdes-Dapena
, CNN Business
Updated 8:56 AM ET, Mon November 18, 2019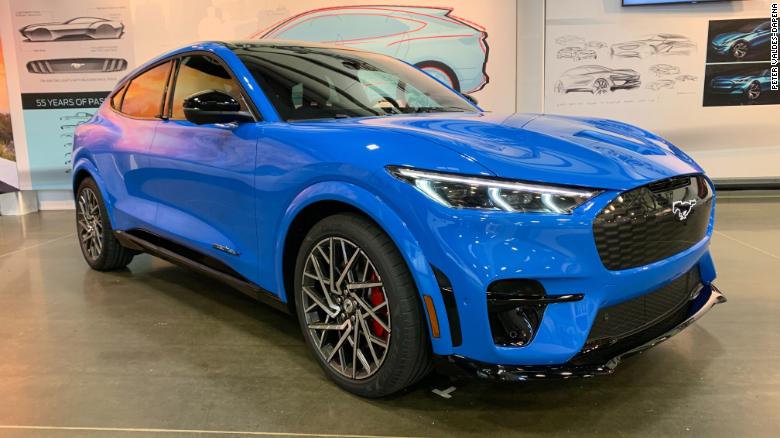 Los Angeles (CNN Business)On Sunday, Ford unveiled its new all-electric Mustang Mach-E crossover SUV. With its emphasis on affordability and performance, the newest member of the Mustang family appears to be a pointed attempt by Ford to take on Tesla.
One thing that Ford has apparently learned from Tesla is that boring electric vehicles don't sell.
It's a freaking rock star."
TED CANNIS, FORD'S DIRECTOR OF ELECTRIFICATION.
The Mustang Mach-E GT Performance models will get an estimated 459 horsepower, Ford claims, from two electric motors, one powering the back wheels, the other powering the front. Those motors should be able to make the Mach-E go from zero to 60 miles an hour in roughly 3.5 seconds, a time similar to
a Porsche 911 GTS
. The Tesla Model 3 Performance, meanwhile, produces 450 horsepower and the upcoming Model Y SUV is expected to share much of the same engineering.
Prices for more basic versions of the Mustang Mach-E will start at about $45,000. The most expensive version will be the Mach-E GT Performance Edition, which will start at about $60,000. Those prices are similar to Tesla's Model Y, which will range from $47,000 to $60,000.
The Ford Mustang Mach-E has a large central touch screen with a volume knob attached.
For the time being, Ford's electric vehicles still qualify for the $7,500 federal tax credit, Ford executives said. They expect Mach-E buyers will be able to get that full tax credit for at least the first year it's available.
Ford expects Extended Range versions of the Mach-E with 332 horsepower to get an EPA-rated range of at least 300 miles. The standard range version will go about 239 miles, said Ted Cannis, Ford's director of electrification. Prototype vehicles are still undergoing testing and refinement, he said.
Even with the standard range battery pack, Cannis said, the Mach-E will accelerate more quickly than a Porsche Macan SUV. (Generally, battery packs that provide higher range also provide more performance.) Two-wheel drive versions of the Mustang Mach-E will be rear-wheel drive, like the Mustang coupe it's modeled after. Rear-wheel drive is considered ideal for a performance-oriented vehicle.
Continue reading here