Moderator
Thread author
Verified
Staff Member
Malware Hunter
Well-known
The digital assets industry has been shaken by the near-collapse of Sam Bankman-Fried's FTX, one of the largest crypto exchanges, which clinched a rescue deal with arch-rival Binance after a surge in customer withdrawals sparked a liquidity crisis.

Binance chief executive Changpeng "CZ" Zhao wrote on Twitter that FTX had "asked for our help," adding: "There is a significant liquidity crunch." Binance has signed a letter of intent to buy FTX but said it had "the discretion to pull out from the deal at any time." The bailout of one of the biggest and most prominent companies in the global cryptocurrency industry by its chief competitor reverberated across the market. Bitcoin, the most actively traded token, fell as much as 17 percent while smaller coins faced steeper falls. US-listed crypto exchange Coinbase dropped about 14 percent.

FTX hit a valuation of $32 billion at the start of this year, with blue-chip investors including BlackRock, Canada's Ontario Teachers' Pension Plan, and SoftBank backing the company. In an industry that has been called the "Wild West" by Wall Street's top regulator, FTX was widely considered to be one of the better-managed players, with its founder Bankman-Fried regularly lobbying lawmakers in Washington.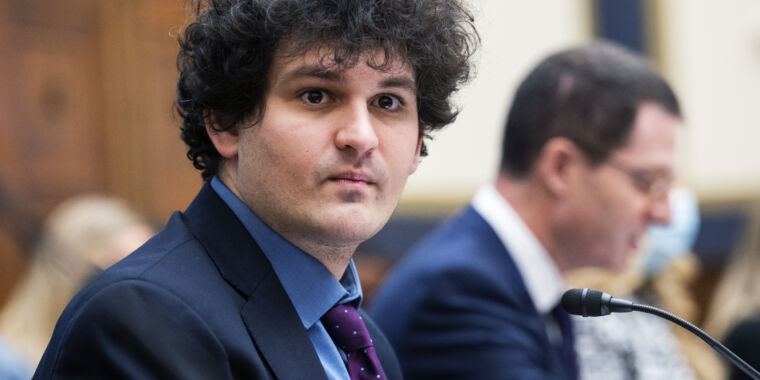 Binance steps in with deal to rescue arch-rival after surge in withdrawals.

arstechnica.com