Moderator
Thread author
Verified
Staff member
Malware Hunter
Well-known
The Pixel 4 is dead. That's the official confirmation that Google sent to The Verge after people noticed that the Google Store listed the phone as "out of stock." The Pixel 4 started shipping October 24, 2019, so it was available for only nine-and-a-half months. The Verge writes :

"Google Store has sold through its inventory and completed sales of Pixel 4 [and] 4 XL," a Google spokesperson confirms to The Verge. "For people who are still interested in buying Pixel 4 [and] 4 XL, the product is available from some partners while supplies last. Just like all Pixel devices, Pixel 4 will continue to get software and security updates for at least three years from when the device first became available on the Google Store in the US."

The Pixel 4 had the shortest life span of any Pixel phone, only lasting half as long as the other high-end models. The Pixel 1, 2, and 3 were all for sale for around 18 months. The midrange Pixel 3a, had a similarly short lifespan and was discontinued after about 13 months of sales.

Both early discontinuations are starting the alarming trend of Google exiting segments of the smartphone market for months at a time. The Pixel 4's successor, the Pixel 5, is not out yet and doesn't even have a firm announcement date. Right now, the best guess for when Google will return to the high-end smartphone market is October 8, a date leaked by Google France as the Pixel 5 pre-order date. That would put Google out of the high-end smartphone market for two months. Google also had a one-month sales gap between the Pixel 3a and 4a. I can't imagine any other business being OK with shutting down sales for a month or two.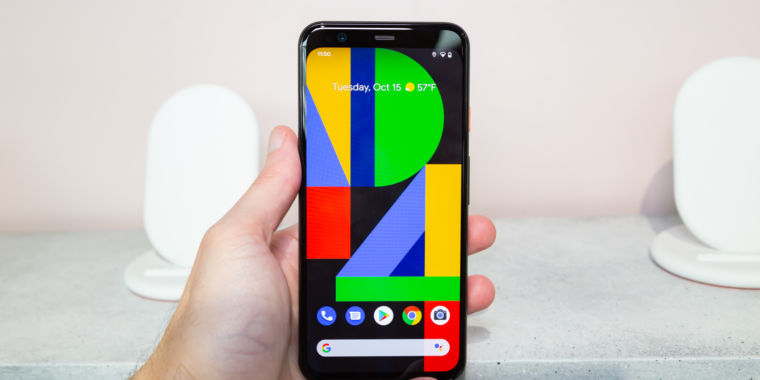 The troubled Pixel 4 lasted nine-and-a-half months on the market.

arstechnica.com