Moderator
Thread author
Verified
Staff member
Malware Hunter
Well-known
Huawei has unveiled its Mate 40 smartphones claiming they feature a more "sophisticated" processor than Apple's forthcoming iPhones.

The component was made using the same "five nanometre" process as its US rival's chip, but contains billions more transistors. As a result, the Chinese firm claims its phones are more powerful. However, Huawei has had its supply of the chips cut off because of a US trade ban that came into effect in September. That means that once its stockpile of the new Kirin 9000 processors runs out, it faces being unable to make more of the Mate 40 handsets in their current form.
The basic Mate 40 model - which Huawei said costs €899 ($1,049; £800) - has a 6.5in (16.5cm) OLED display. Three more expensive versions - ranging in price up to €2,295 - have 6.8in OLED screens. In each case, the screens offer a 90Hz refresh rate - meaning the equivalent of 90 frames per second - which is higher than Apple's newest iPhones but less than Samsung's S20 series.

For the time being, the firm only plans to put the Pro model on sale outside China, where it will cost £1,100.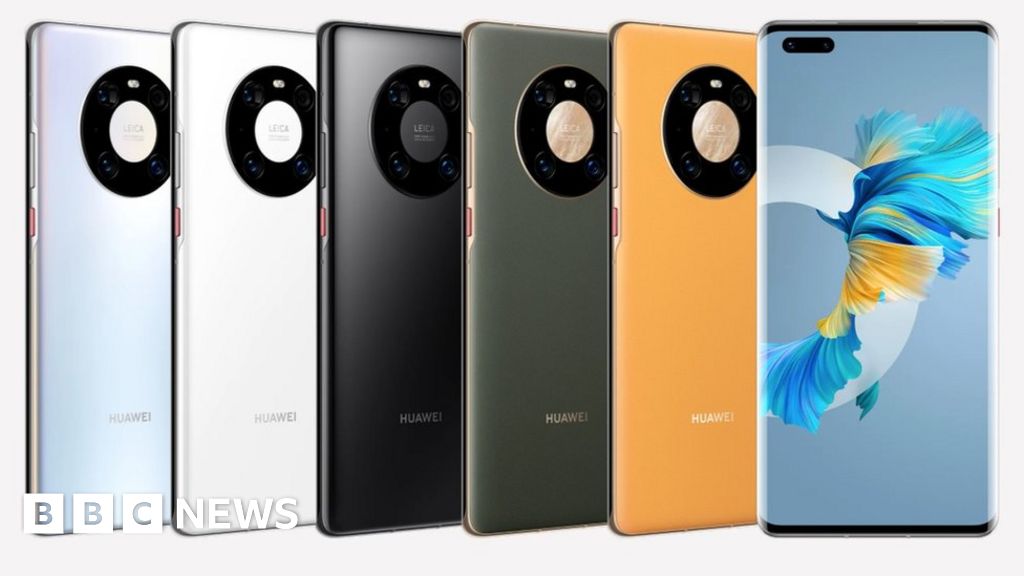 Chinese firm says its new phones are powered by the world's fastest mobile processor.