Get:
µTorrent - a (very) tiny BitTorrent client
Analysis:
Antivirus scan for c353fc6361ab2af7b7a1bf1c905880e9e9d6b3f5c144d991d6a5934dfcfd7126 | VirusTotal
Bundled with PUA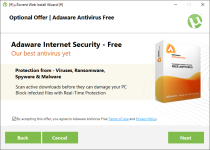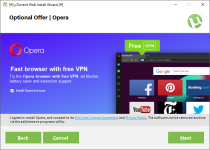 Blog:

Proud to Announce that µTorrent Web is Now in Full Release | The Official µTorrent Blog

µTorrent Web makes it possible to quickly download and play torrent files inside the browser. When we first started the project, our vision was to build a torrent client with simplicity and quick playability. With a simple download to play experience as the focal point of µTorrent Web, we see more users successfully downloading and playing torrents than with any other product in BitTorrent's history.

As µTorrent Web now comes out of Beta and into full release, we know that millions of our users are familiar with and love the desktop version of µTorrent, also known as µTorrent Classic. Our long term plan is to continue development across both products
Via TorrentFreak:

BitTorrent Launches uTorrent Web's First Full Release - TorrentFreak

BitTorrent Inc. has been in the news a lot this summer after it was acquired by the Tron cryptocurrency. However, regular development continues, with the company just announcing the first full release of uTorrent Web. The new in-browser client aims to simplify the torrenting experience and fully supports streaming.

While the desktop client of uTorrent hasn't been updated much in recent years, there is a new uTorrent product that brings plenty of change.