Level 11
Verified
Top poster
Well-known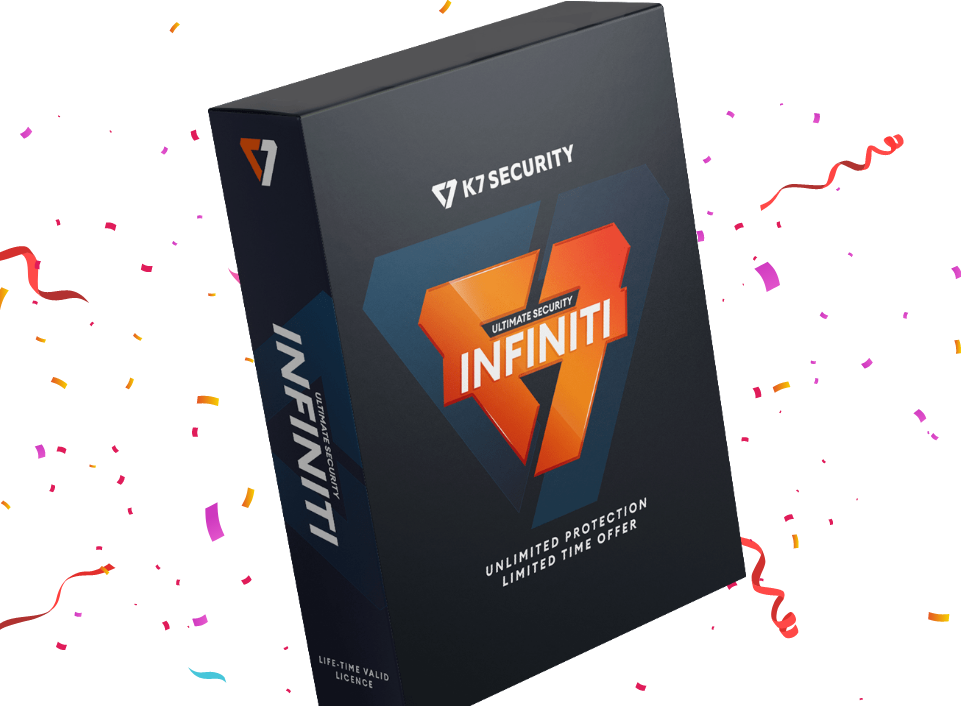 Product and offer details
This is our infiniti edition of K7 Ultimate Security.
Award winning protection for up to 5 devices.
No renewals required, this product is valid for lifetime.
Convenient subscription that makes it easy to protect all your Windows, macOS, Android and iOS devices.
Multi-layered data security and information security.
Data backup and restore and identity protection (Windows).
Protects against all kinds of malware (including ransomware), phishing, APTs, spam, webcam spies, malicious websites and other cyber threats (varies with platform).
Complete access to K7 Ultimate Security updates and upgrades on supported platforms.
K7 Ultimate Security Infiniti Edition | Lifetime Validity Antivirus