Administrator
Thread author
Verified
Staff Member
Well-known
MalwareTips Giveaway: Malwarebytes Premium Giveaway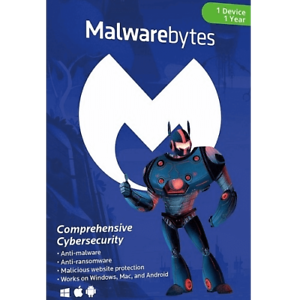 ​
This giveaway starts on 30 January and will end on 3 March. For this giveaway, we have 10 license keys for Malwarebytes Premium (1 Device - 1 Year). You can use this key to activate Malwarebytes for Android or Malwarebytes for Windows.
Malwarebytes for Windows
Multiple layers of malware-crushing tech, including virus protection. Thorough malware and spyware removal. Specialized ransomware protection.
OR
Malwarebytes for Android
Proactive protection against malware, ransomware, and other dangerous threats on what is becoming everyone's most popular computer.
Learn more about these great anti-malware products here:
Antivirus, Anti-Spyware, & Anti-Malware Software
Malwarebytes 3Premium Giveaway Details:


To participate in our Malwarebytes Premium Giveaway:
Share this giveaway on Twitter or Facebook. We'll ask the link for your share if you win a license key.
Like or follow MalwareTips and Malwarebytes on Facebook or Twitter:
You need to have at least 3 posts in our community.
You need to post your Computer Security Configuration and link it to your account, as seen here.