Level 74
Thread author
Verified
Honorary Member
Top Poster
Content Creator
Well-known
Microsoft has just announced major changes in how it will offer its Microsoft Teams online collaboration service in the European Economic Area, as well as in Switzerland. Starting on October 1, businesses will be able to purchase Teams as its own stand-alone service, unbundled from Microsoft 365 and Office 365.

This decision comes just a few weeks after the European Commission

announced a formal investigation

into Microsoft's efforts to bundle Teams into other services to find out if Microsoft violated the EU's competition rules.

In a blog post today,

Nanna-Louise Linde, Microsoft's Vice President for European Government Affairs, stated:

We appreciate the clarity that has emerged on several of the concerns from extensive and constructive discussions with the European Commission. With the benefit of this clarity, we believe it is important that we start to take meaningful steps to address those concerns. We do this not with the sense that this will necessarily resolve all concerns, whether from the Commission or our competitors, but we believe this is a constructive step that can start to lead to immediate and meaningful changes in the market.

Microsoft has offered more information on how these new productivity packages will be handled, as well as their price points,

on a separate page

. In summary, Teams will be offered as a stand-alone service for new EEA and Switzerland business customers for €5 per month or €60 per year starting October 1.

Current Microsoft Enterprise customers in those markets can choose to stick with their current plan or get one without Teams on October 1 for a lower price.

Microsoft also announced plans to improve interoperability with Microsoft 365 and Office 365 with other apps and services. Finally, Microsoft will add support for "third-party solutions to host Office web applications."

Even with these changes, Microsoft stated it will continue to work with the EC during their ongoing investigation, "and remain open to exploring pragmatic solutions that benefit both customers and developers in Europe." As of this writing, the EC has yet to comment on Microsoft's announcements.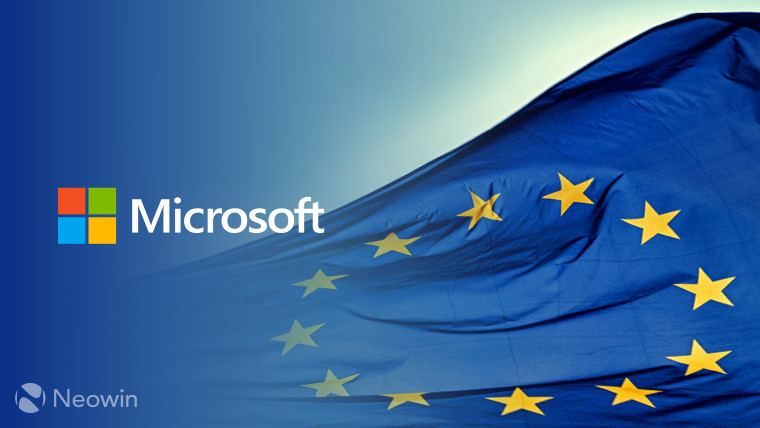 Microsoft says that this decision is designed to address the concerns of the European Commission, which has started a formal investigation of the company's bundling of Teams in other services.
www.neowin.net