Moderator
Thread author
Verified
Staff Member
Malware Hunter
Well-known
Apple's Safari web browser has more than 1 billion users, according to an estimate by Atlas VPN. Only one other browser has more than a billion users, and that's Google's Chrome. But at nearly 3.4 billion, Chrome still leaves Safari in the dust.

It's important to note that these numbers include mobile users, not just desktop users. Likely, Safari's status as the default browser for both the iPhone and iPad plays a much bigger role than its usage on the Mac. Still, it's impressive given that Safari is the only major web browser not available on Android, which is the world's most popular mobile operating system, or Windows, the most popular desktop OS.
According to the data, Chrome has approximately 3,378,967,819 users, while Safari has 1,006,232,879. In a very distant third place is Microsoft's Edge, at 212,695,363. Firefox is hot on Edge's tails in fourth at 179,084,244. The blog post claims that Edge only just overtook Firefox for the third-place spot in the past year.

Meanwhile, Chrome has been dominant for a long time after it supplanted Microsoft's Internet Explorer. If the news was just that Chrome is the biggest browser, that wouldn't even be worth reporting—these days, Chrome is the web, to a degree. And it's worth noting that the newest versions of the third-place browser, Edge, are built on Google's Chromium. Apple used to have broader ambitions with Safari, in that there was once a Windows version of the browser. But Apple discontinued the development of that version in June 2010. You can technically still run Safari on Windows 10 or 11, but it wouldn't be the best idea security-wise.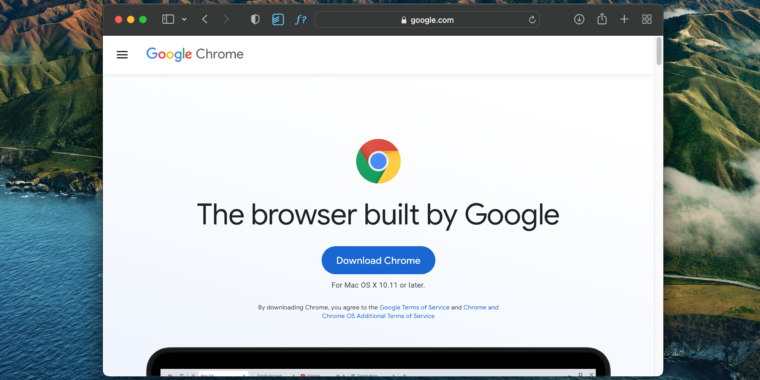 Chrome is king, Safari is a minor power, and most others hardly register.

arstechnica.com