Level 36
Thread author
Verified
Top Poster
Well-known
First, I'm thinking about organizing browser add-ons. I use F-Secure and Microsoft together, but I have an impression that Microsoft is easier to block sites.
F-Secure's Browsing Protection was added when SAFE was installed, but a search of the chrome store revealed a different version of the beta. I tried it, but now I'm switching back to the current version because it blocks more often than not.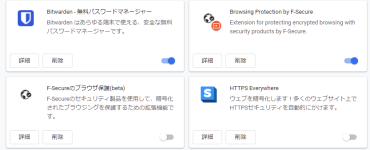 Extension for protecting encrypted browsing with security products by F-Secure.
chrome.google.com