I tried using an activator for microsoft office suite but I accidentally got the fake one and when I tried using it, it started downloading infectious files. I'am only using Windows Defender that time so I didn't notice that it was dangerous.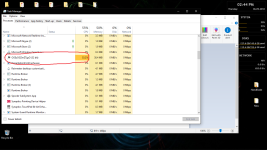 Operating System

Windows 10
Infection date and initial symptoms

2 days ago while it started consuming too much CPU and my browser is not working properly
Current issues and symptoms

there are processes in the task manager that are not known to me (picture above)
Steps taken in order to remove the infection

Already run MalwareBytes Anti-Malware and it cleaned-up many infectious files except it can't remove the svchost.exe, and currently running Zemana AntiMalware to prevent execution of svchost in SysWow64. Also tried running boot-scan of Avast but no changes.
Last edited: