Moderator
Thread author
Verified
Staff Member
Malware Hunter
Well-known
Federal prosecutors have charged two men with allegedly taking part in a spree of swatting attacks against more than a dozen owners of compromised Ring home security cameras and using that access to livestream the police response on social media.

Kya Christian Nelson, 21, of Racine, Wisconsin, and James Thomas Andrew McCarty, 20, of Charlotte, North Carolina, gained access to 12 Ring cameras after compromising the Yahoo Mail accounts of each owner, prosecutors alleged in an indictment filed Friday in the Central District of California. In a single week starting on November 7, 2020, prosecutors

said

, the men placed hoax emergency calls to the local police departments of each owner that were intended to draw an armed response, a crime known as swatting. On November 8, for instance, local police in West Covina, California, received an emergency call purporting to come from a minor child reporting that her parents had been drinking and shooting guns inside the minor's home. When police arrived at the residence, Nelson allegedly accessed the residence's Ring doorbell and used it to verbally threaten and taunt the responding officers. The indictment alleges the men helped carry out 11 similar swatting incidents during the same week, occurring in Flat Rock, Michigan; Redding, California; Billings, Montana; Decatur, Georgia; Chesapeake, Virginia; Rosenberg, Texas; Oxnard, California; Darien, Illinois; Huntsville, Alabama; North Port, Florida; and Katy, Texas.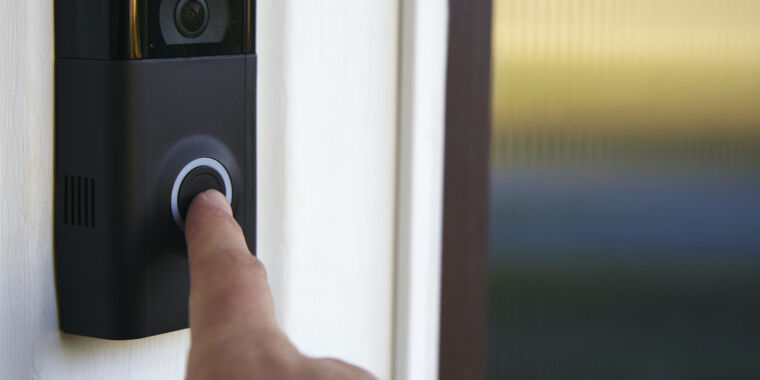 More than a dozen attacks allegedly logged in a single week.

arstechnica.com