How to Post a 'Question' Thread
1. Click on the Prefix to open the drop-down list.

2. Select 'Q&A' under Popular.

3. Add your Thread Title - Keep it direct and to the point.

4. View the Similar Threads to see if someone has already asked it? (Excluding Malware Removal Assistance).

5. Add any details that may help in the description text box

Users can add a poll (optional)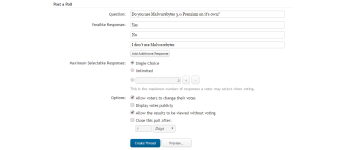 ​
Last edited by a moderator: