Moderator
Thread author
Verified
Staff Member
Malware Hunter
Well-known
Shoppers hoping to clinch lucrative deals on holiday gifts may get lucky during Black Friday sales this season. But those who wait may get even luckier.

Companies, worried about a repeat of last year's shortages, built up rich stocks of clothes, toys and other supplies ahead of the holidays. Now they are knocking down prices, worried that they overestimated demand from buyers facing strains from the rising cost of living. Sales events have already been running for weeks - and analysts say the discounts could get deeper as Christmas Day approaches, and firms face pressure to get goods off their shelves. "What a world of difference," said Dana Telsey, chief executive of Telsey Advisory Group, a trading and consulting firm focused on the consumer sector. "Last year there was not enough inventory and everything was selling at full price. This year there's too much inventory and there's a magnitude of promotions that will continue to increase as we get closer to Christmas.

"It's great news for consumers - if they have the money to spend." Globally the mood heading into the holiday season is somewhat lacking in festive cheer.
To buy or not to buy

Black Friday was once infamous for its crush of crowds, but it has seen its hold on the shopping season loosen in recent years as online discounts are applied earlier and earlier. This year, many buyers have already made purchases, tempted by sales events that started as early as October. The National Retail Federation still expects the number of shoppers this weekend to exceed the peak seen two years ago. But the rise of early shopping raises the risk that buyer demand will drop off sharply in December, as the economy slows and rising prices for groceries and other essentials inhibit impulse purchasing.

If demand drops significantly, Mr Saunders said, even deeper discounts are likely to follow. Some retailers are already preparing for that possibility, with Target promising shoppers in October that the firm will refund the difference if it cuts the cost of an item closer to Christmas. "This is a much more cautious Black Friday," Mr Saunders said. "That's a very big change compared to last year certainly, when people were throwing caution to the wind and treating themselves and indulging."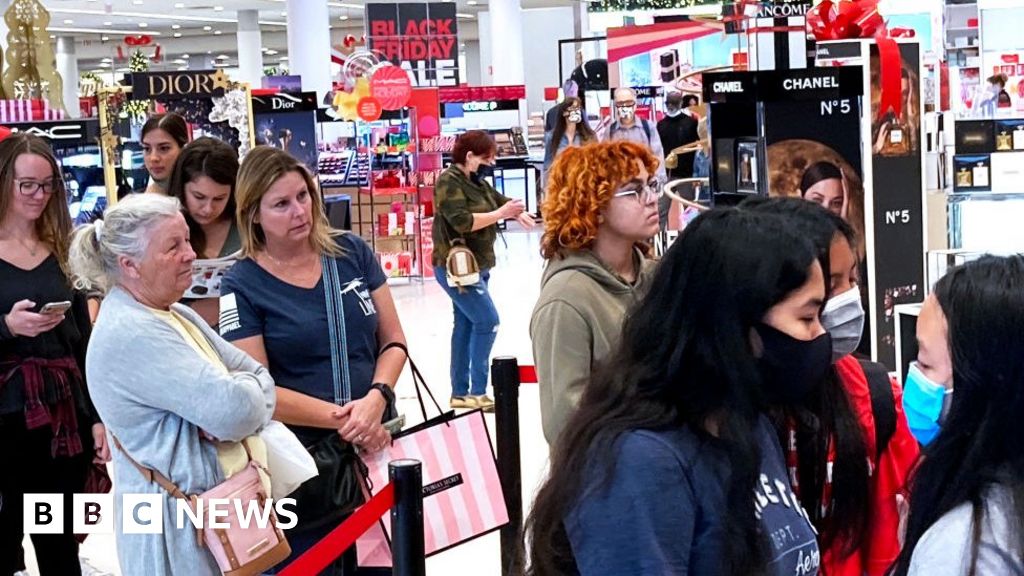 With too much inventory and a possible squeeze on demand, retailers may offer deeper price cuts in December.