Level 28
Thread author
Verified
Top Poster
Well-known
Update Thread so we don't have a new thread every month or so.​
​
New in 2023.2: Improved ransomware protection​
This month's update includes improvements to our Behavior Blocker. We've fine-tuned its detection patterns so that you will continue to have the best possible protection against today's #1 cybersecurity threat: ransomware. Ransomware is a complex and continuously evolving threat and, as such, we need to continuously update our detection methods in order to ensure that any attack is blocked before encryption can start.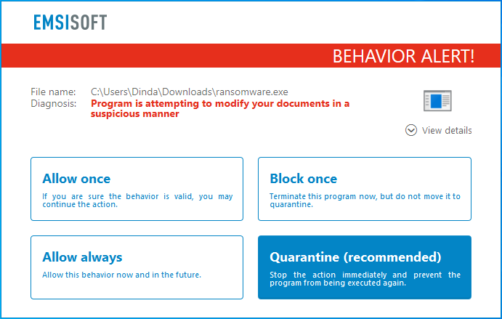 Blocked Ransomware Alert
All 2023.2 improvements in a nutshell:
Improved ransomware protection in Behavior Blocker.
Several minor tweaks and fixes.
Improved scroll-behavior in data grids.
Several minor tweaks and fixes.
Last edited: